| | |
| --- | --- |
| Held at: | Private Collection |
| Reference: | LD_rs_0007 |
| Source: | Original documents |
| Title: | Digital Images Collection: Photographs of Conveyance of part of the Michaelchurch Court Estate |
| Place name: | Michaelchurch Escley, Craswall |
| Date: | 1968 |
Description:
Photographs of a conveyance with schedules and maps dated 15th April 1968 of Llandraw farm, Grove farm, part of Firs farm, Caefellis [Caepellis] wood, Ashen coppice and other land [all part of the Michaelchurch Court Estate], together with shooting, sporting and fishing rights, from Clare Margaret Hunter to Michael Henry Hunter. Follow the links below to download the attached maps as PDF files.
The first schedule gives details of the property and land conveyed [map 1]; the second schedule gives details of the Manorial Common Land over which sporting rights are granted, covering the Fwdogg [Fwddog] [map 2], The Black Darren and Catsback [map3], Cefn Hill and Vagar Hill [map 4], Canon Tump Common and Gigfran Quarry [map 5]. the fishing rights conveyed on the Escley Brook are shown on Map 6.
[Note that PDF downloads are large files]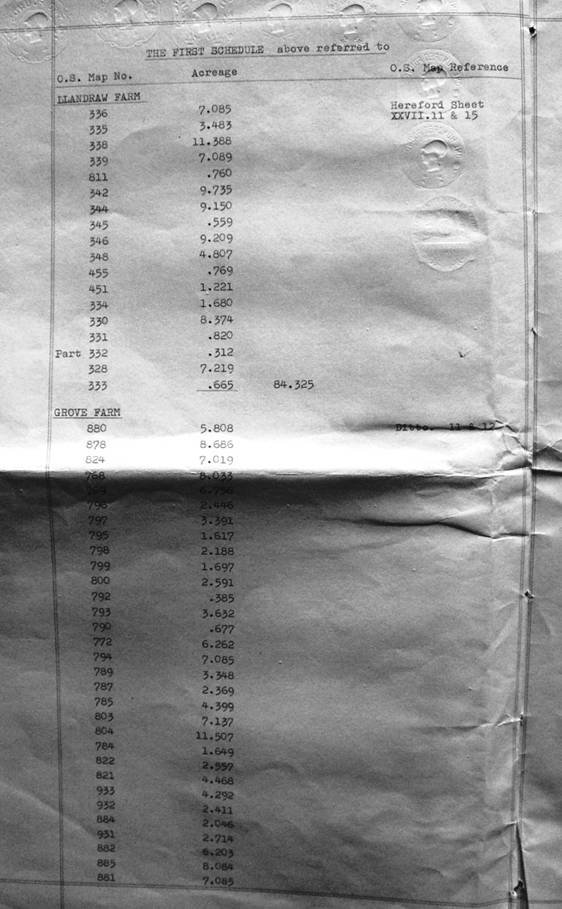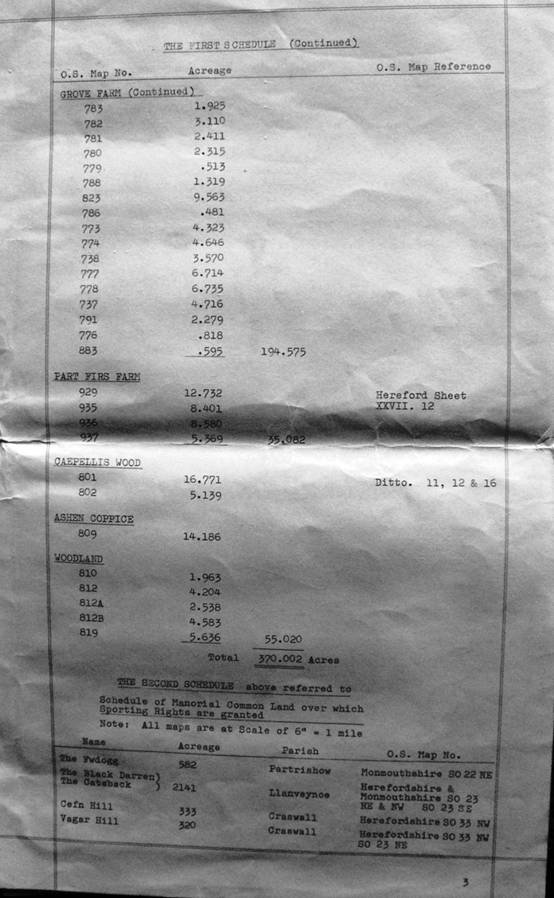 Observations:
None
---
Ref: rs_mic_0632