| | |
| --- | --- |
| Held at: | DHS Private Collection |
| Reference: | RS |
| Source: | Digital copy of original photographs |
| Title: | Digital Archive: Local craftsmen at work |
| Place name: | Golden Valley |
| Date: | 1900s |
Description:
Photographs of local craftsmen at work in Dorstone village in the Golden Valley, probably taken in the early 20th Century. These are part of a collection held by the Dorstone History Society and are reproduced here with their kind permission.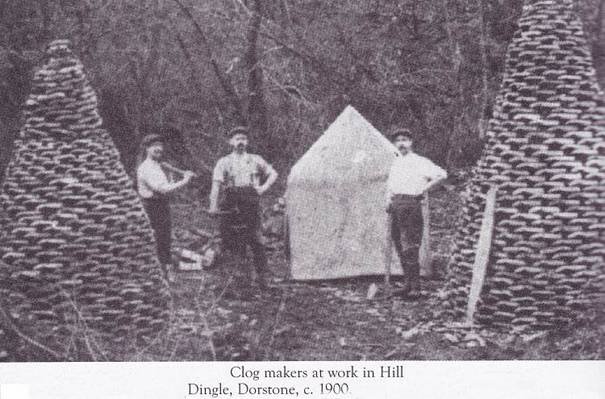 Clog makers in the woods at Hill Dingle, Dorstone, c.1900, cutting and stacking 'blanks' to season.
The wood was probably Alder, which was sought after locally for clog-making.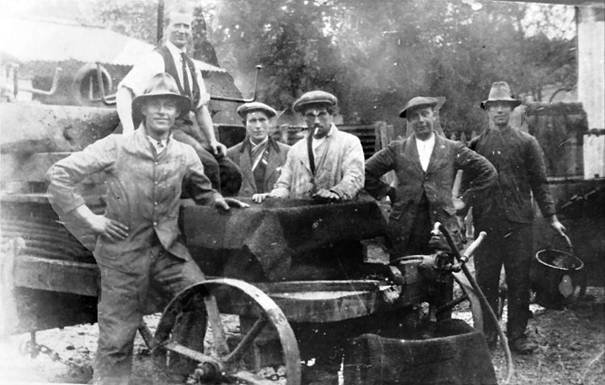 Itinerant cider-makers with their mobile cider press at the Plough Inn, Peterchurch, 1930.
Wheelwright Pikes Ephraim turning a cartwheel hub – probably from a block of elm wood.
Wheelwrights Chip Dawe and Pikes Ephraim making a cartwheel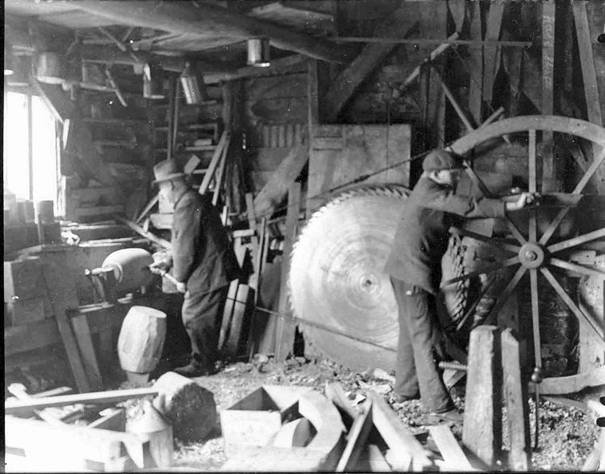 Wheelwrights Pikes Ephraim and Chip Dawe in their Dorstone workshop using a hand-powered lathe
Observations:
None
---
Ref: rs_gdv_0156