| | |
| --- | --- |
| Held at: | Private Collection |
| Reference: | CG Smith Collection |
| Source: | Original photographs and notes |
| Title: | Digital Archive: Photographs of the Golden Valley Railway - Abbeydore |
| Place name: | Golden Valley |
| Date: | 1924 - 1957 |
Description:
ABBEYDORE
126
Abbeydore Station and surroundings, from the 25-inch Ordnance Survey of 1904
39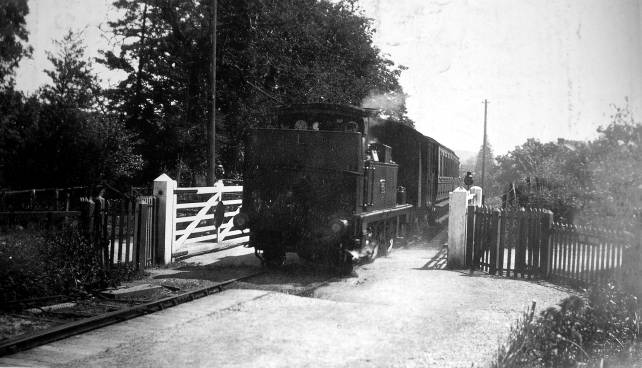 Engine No 845 on the level crossing at Abbeydore, 1924
77
Abbeydore Station, early 1930s. Note flower beds on the platform.
78
Abbeydore Station, looking towards Bacton, c 1935. Note timber waiting loading in the yard beside the loop siding to the right.
91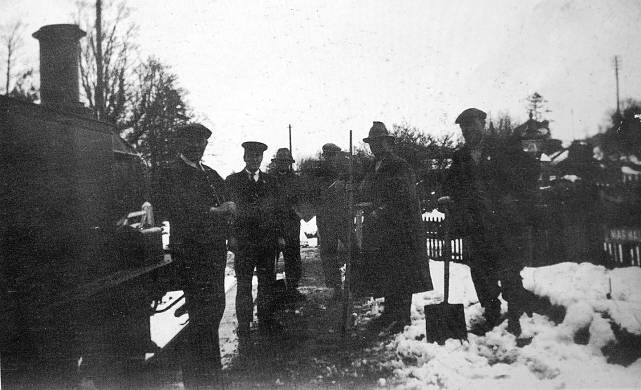 Abbeydore station winter 1938-39. Guard George Lewis, Pontrilas; Porter Percy Barrell, Abbeydore; Lengthmen Beverly Wrigglesworth and Bob Walker, sub ganger Percy Watkins and Lengthman Frank Williams all of the Abbeydore Gang, clearing snow on the platform.
0218
Abbeydore Station 1938. GWR Engine No 5818; Engineman CG Smith, Fireman HC Davies.
127
Abbeydore Station c. 1950, looking towards Pontrilas, with the level crossing gates behind.
128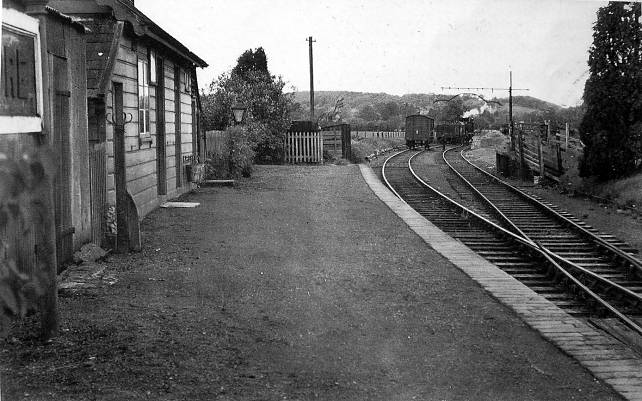 Abbeydore station in the 1950s, looking towards Bacton. Shunting in progress in the background.
163
Engine No 5818 at Abbeydore Station, 1952
190
Abbeydore Station and Siding in November 1956; the line between here and Pontrilas was all that remained in operation.
178
Engine No 5818 at Abbeydore Station shortly after its closure in June 1957. The train is loaded with materials cleared from Dorstone southwards.
Observations:
Original photographs from a collection by CG Smith, Engineman on the Golden Valley Branch of the Great Western Railway from 1924 to c.1960. Reproduced by kind permission of his son, David Smith of Ewyas Harold.
Return to Index page for photographs of other stations on the Golden Valley Branch.
---
Ref: rs_gdv_0011