| | |
| --- | --- |
| Held at: | Private Collection |
| Reference: | LD_rs_0006 |
| Source: | Original Pictures |
| Title: | Digital Images Collection: Photographs of Dispersal Sale of furniture and effects at Michaelchurch Court |
| Place name: | Michaelchurch Escley |
| Date: | 1970 |
Description:
In November 1968 Clare Margaret Hunter [nee Trafford], vacated Michaelchurch Court and went to live in Portugal. Much of the contents of the house was left behind and was subsequently sold at auction on 26th September 1970. The pictures below are a record of the sale, which was largely conducted in a marquee erected in the courtyard. The house itself remained unoccupied, fell into decay and was partly demolished before being sold some ten years later.
Photographs of the sale catalogue are also on this website. The description of the lots provides an inventory giving an interesting insight into the lifestyle at the Court after the Second World War. The catalogue is also annotated with the prices for which the lots were sold, and it is said that some very fine pieces went 'for a song', mainly to visiting dealers.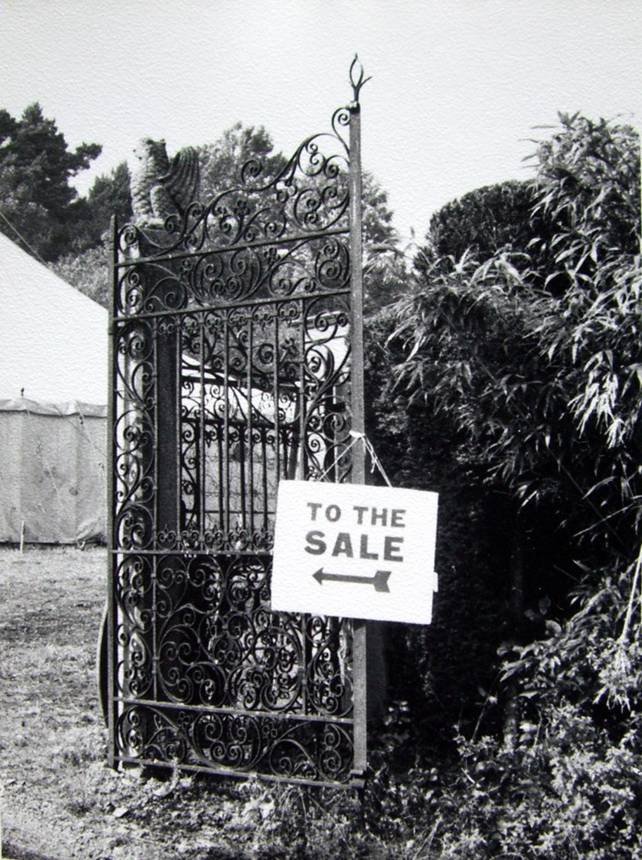 The Marquee in the courtyard at Michaelchurch Court, with the Victorian wing in the background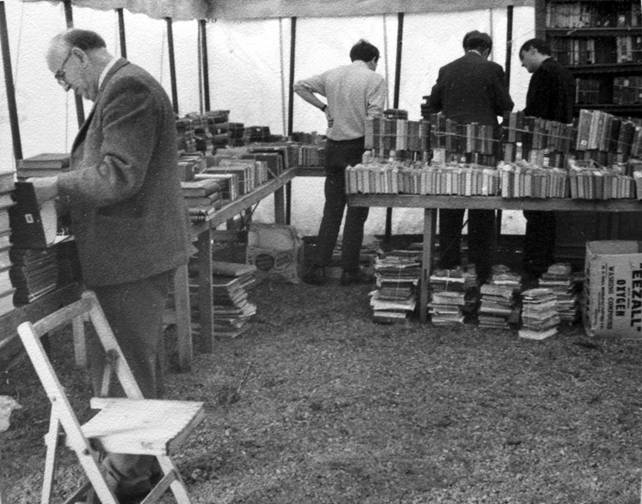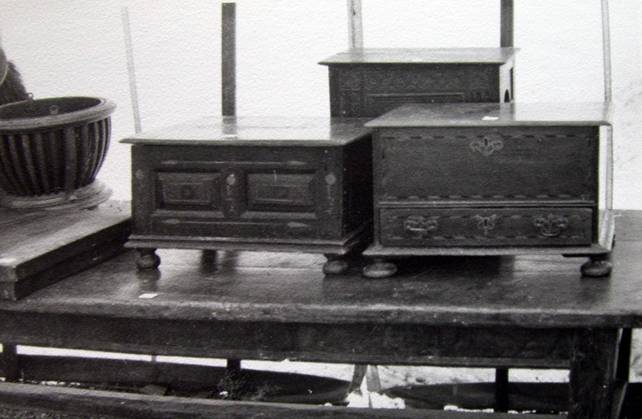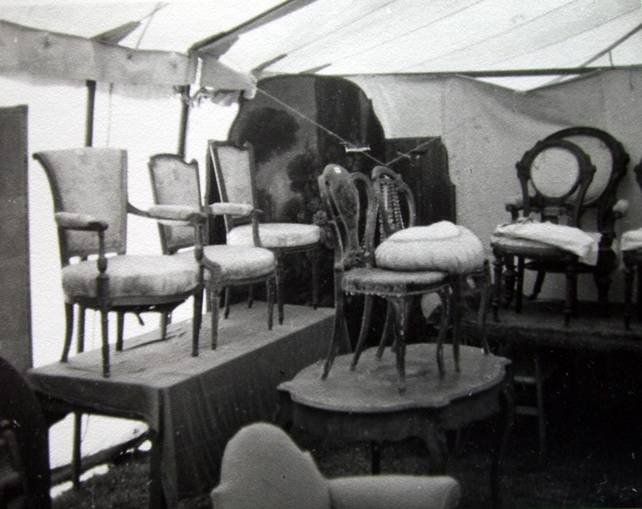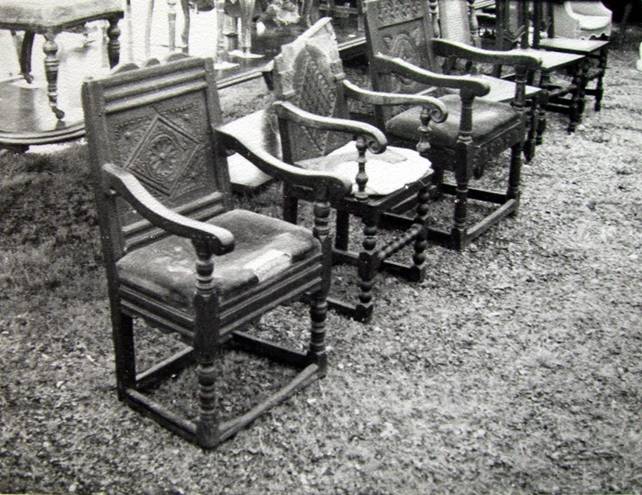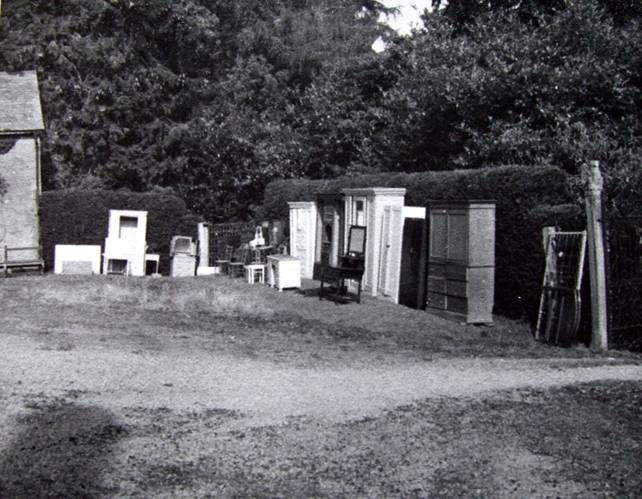 Observations:
Photographs by kind permission of the Baxendale family
---
Ref: rs_dic_0001_5