| | |
| --- | --- |
| Held at: | Private collection |
| Reference: | LD_rs_0006 |
| Source: | Original document |
| Title: | Digital Images Collection: Photograph of Land Agent's accounts for the Michaelchurch Court Estate |
| Place name: | Michaelchurch Escley |
| Date: | 1909 |
Description:
Photograph of Land Agent Apperley & Brown's accounts to HR Trafford Esq. of rental income and expenditure for the Michaelchurch Court Estate. They detail payments to HR Trafford, allowances made against certain rents, household expenses and costs for the operation of the estate covering such items as haulage, materials for maintenance work, animal feed, blacksmith fees and so on. Wages for a gardener and other estate workers are itemised and there is an account for the Bridge Inn. Tithe apportionments are given, along with poor rate payments for Llanveynoe, Michaelchurch Escley, St Margarets and Craswall.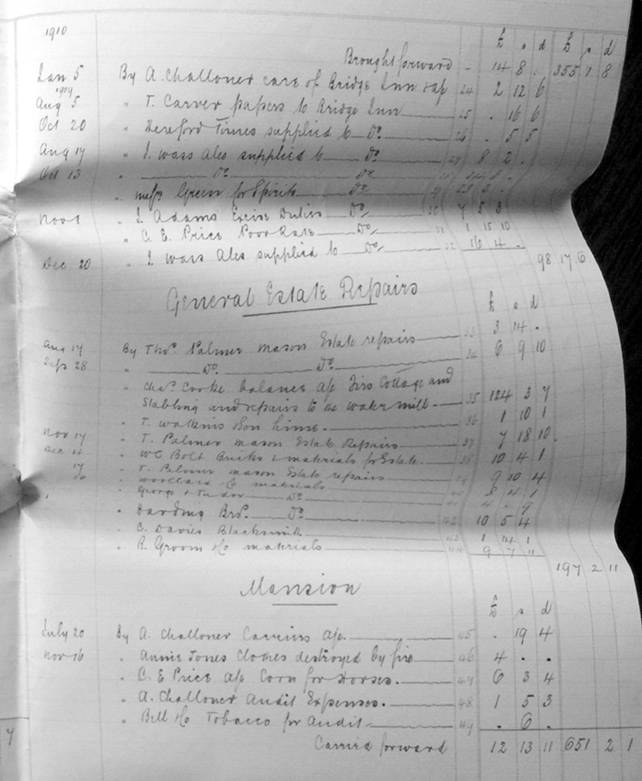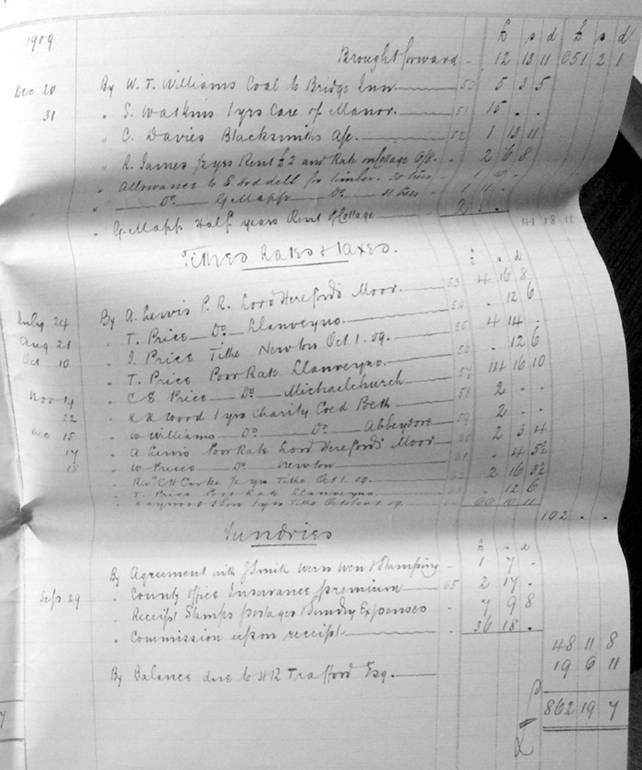 Observations:
None
---
Ref: rs_mic_0550