| | |
| --- | --- |
| Held at: | Private Collection |
| Reference: | LD_rs_0004 |
| Source: | Original document |
| Title: | Digital Images Collection – Michaelchurch Court Papers: Abstract of Title |
| Place name: | Michaelchurch Escley |
| Date: | 1878 - 1976 |
Description:
Copy of an abstract of the title of Clare Margaret Hunter to the Michaelchurch Court Estate, prepared c1950 with handwritten updates to 1976. The terms of Elizabeth Rawson's will of 1878 by which the Court and Estate passed in to the hands of Charles Guy Trafford and his heirs are recited, along with details of its descent through the Trafford family. Details of a Vesting Deed and a Disentailing Deed are recited, by means of which the freehold was transferred to Richard Rawson Trafford and the trustees were discharged in 1928. Further details of the will and legacies of RR Trafford are given, together with details of subsequent transactions conveying the property after his death in 1944 first to his mother then to his sister. The conveyance of the Court buildings to AJD Macpherson in 1976 is noted in a handwritten entry.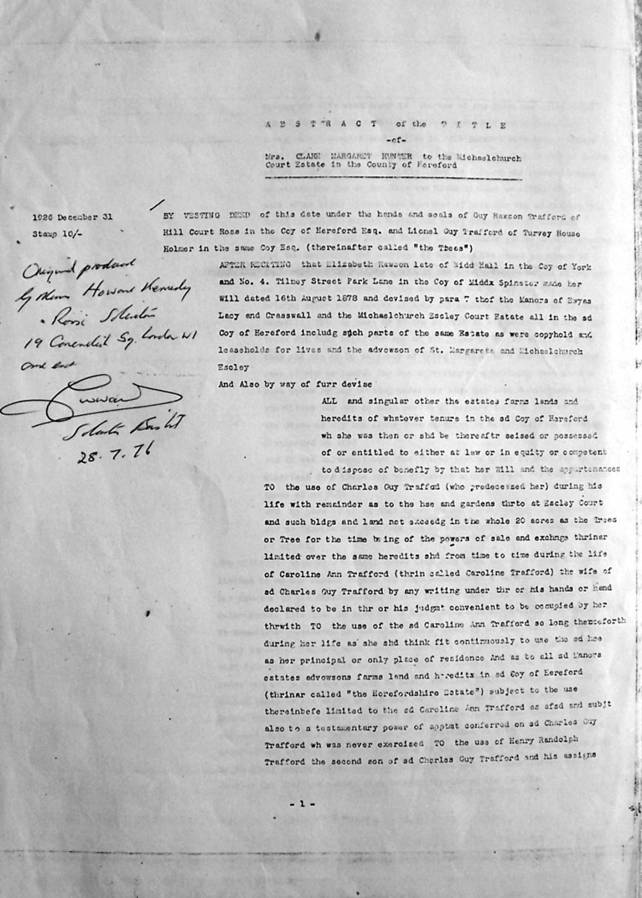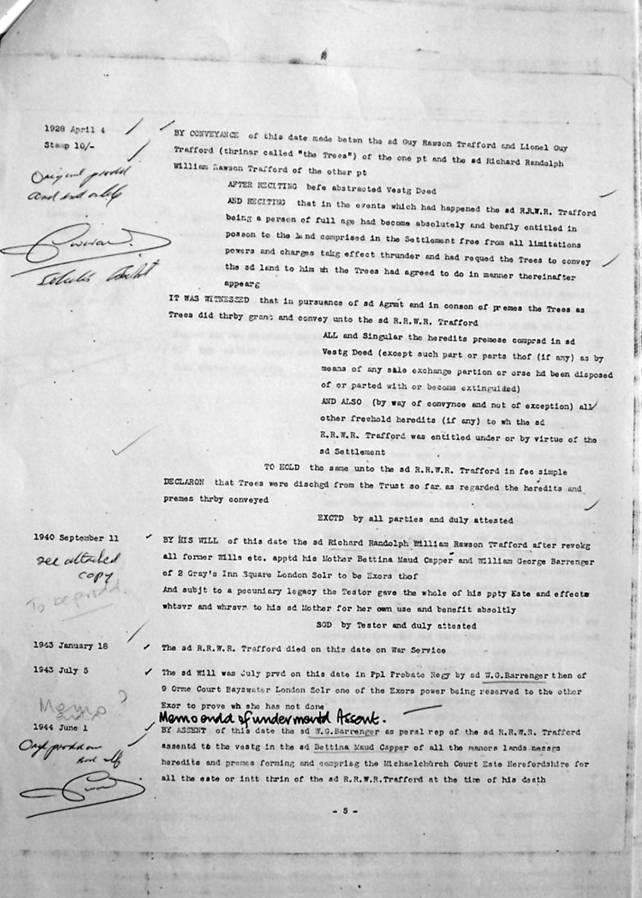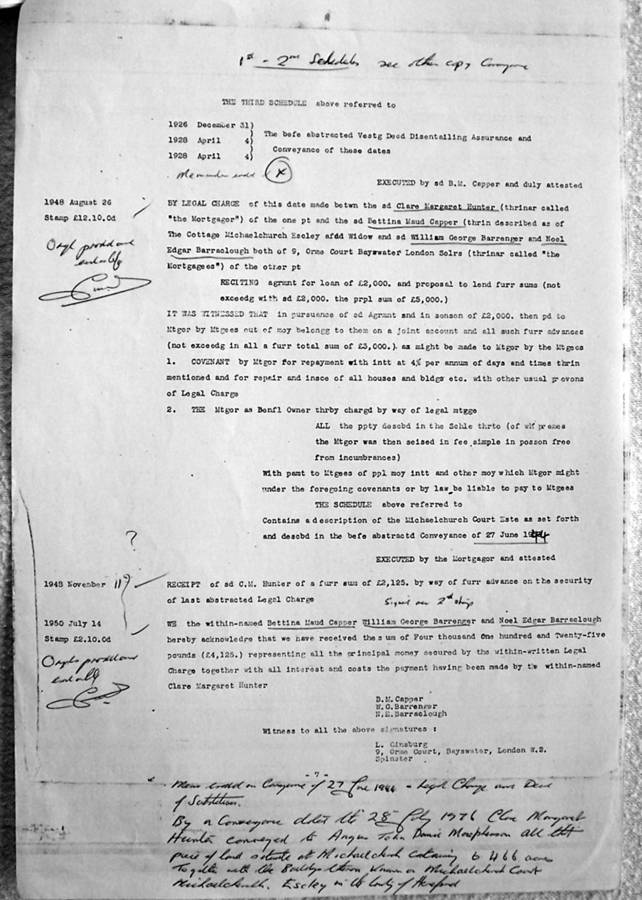 ---
Ref: rs_mic_0223