| | |
| --- | --- |
| Held at: | Private collection |
| Reference: | TG 1800/16 |
| Source: | Copy of original document |
| Title: | Digital Archive: Accounts of the Michaelchurch Court Estate |
| Place name: | Michaelchurch Escley |
| Date: | 1835 - 1841 |
Description:
The Accounts are titled 'Mr Alfred Cocker in account current with Miss Traill as Mortgagee of the Michaelchurch Estate', and include a summary cover page setting out the total incumbrances on the property. The latter include the mortgage principal and interest, related life assurance policy premiums, legal costs, agent's fees and commissions and other expenses. The accounts themselves list the estate properties with tenants names and rents received, land tax payments for each named property, payments to suppliers and contractors including carpenters, masons, blacksmiths, millwrights, sawyers and the like for repairs and maintenance of the Estate with a description of the services provided, and a note of other itemised income and outgoings. Properties named include Michaelchurch Mill; Goods Farm; Dantloyne farm; Gworlod Vain Farm; Llandraw Farm; Llandraw Quarry; Upper Llandraw; Lower Llandraw; Wilderness Farm; Bank Farm; Rhyd y Bach; The Firs Farm; Firs Cottage; Trenant; Michaelchurch Court Farm; Castle Farm; Mapplwyd Farm; Forest Mill; Dukes farm;
The photocopy document is of poor quality in places where the original document had deteriorated, rendering parts of the images illegible.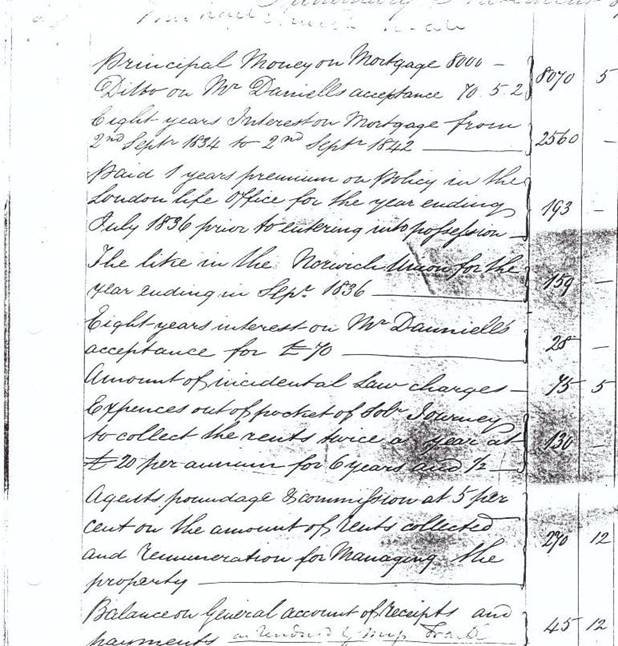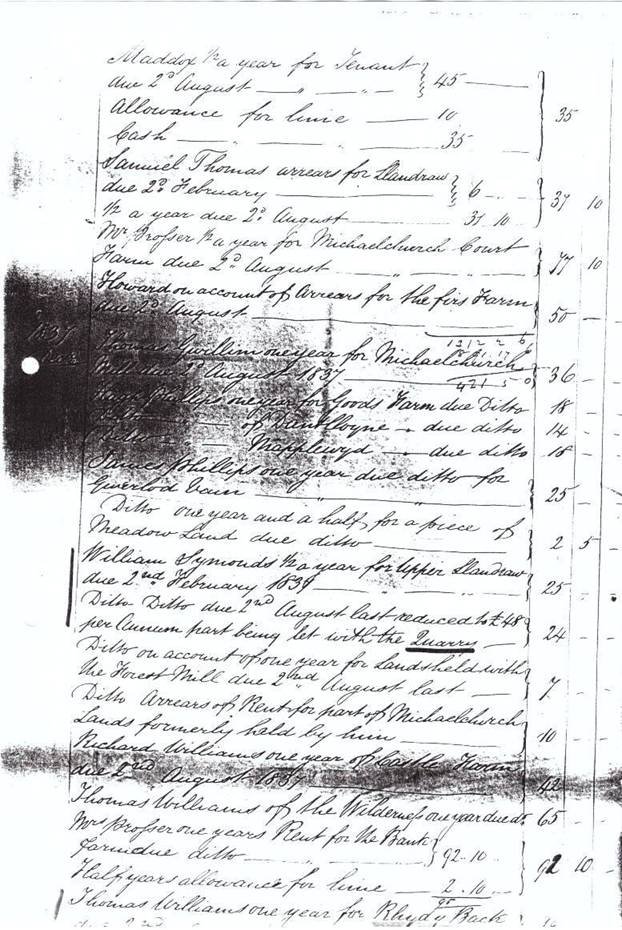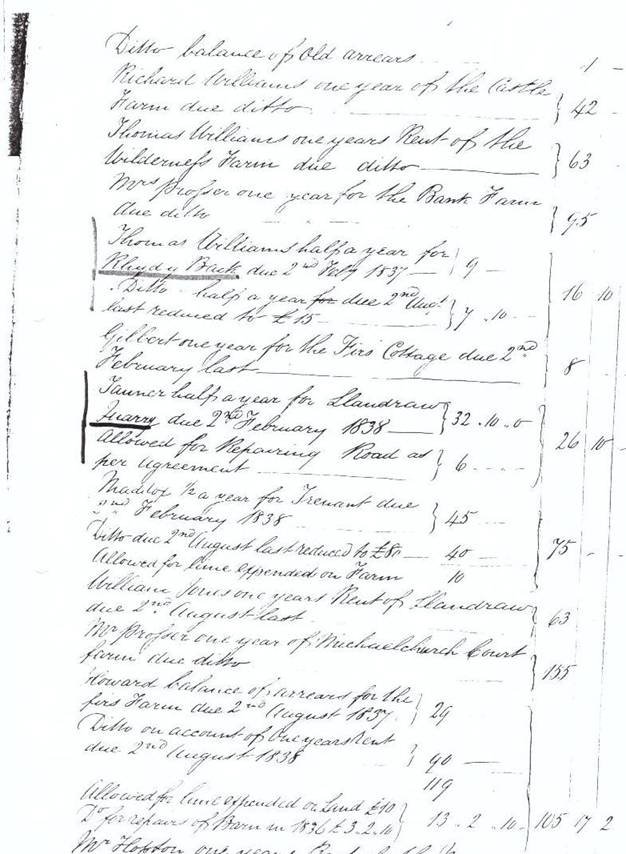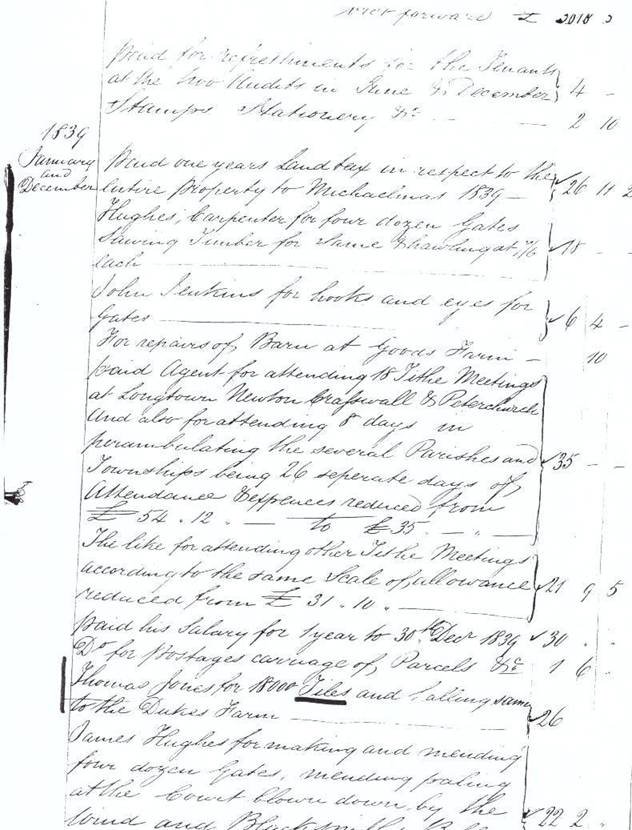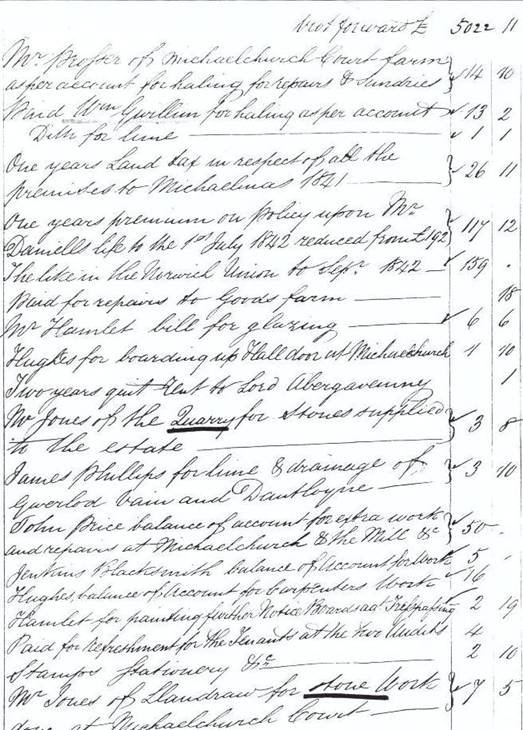 Observations:
These accounts by Alfred Cocker were the subject of allegations of mismanagement of the Michaelchurch Estate during the course of proceedings following the bankruptcy in 1835 of Thomas Daniell, the owner of Michaelchurch Court Estate. It was alleged that the expenditure on repairs and other disbursements was excessive and may not have been a true record of amounts actually spent or work actually carried out. Correspondence relating to these allegations, the accounts and the bankruptcy proceedings can be found here.
---
Ref: rs_mic_0354