| | |
| --- | --- |
| Held at: | Worcestershire County Council [Worcester Archaeological Service] |
| Reference: | P1097 |
| Source: | Original publication |
| Title: | Archaeological Survey at Crossways Farm, Michaelchurch Escley |
| Place name: | Michaelchurch Escley |
| Date: | 1996 |
Guest Contribution: Introduction
This archaeological survey report is reproduced with the kind permission of Worcestershire County Council Historic Environment and Archaeology Service to whom we are most grateful. The full report can be downloaded as a pdf file by clicking the link on the title page below.
Ewyas Lacy Study Group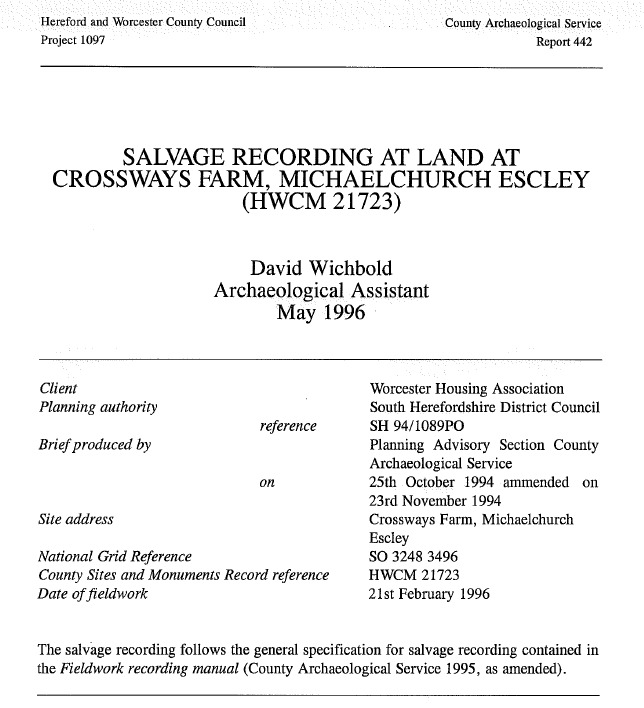 Report Summary:
Salvage recording was undertaken at land at Crossways Farm, Michaelchurch Escley [HWCM 21723] on behalf of the Worcester Housing Association. Two disturbed shallow banks were observed, possibly lynchets associated with medieval field boundaries. These were thought not to be of sufficient significance to merit further archaeological investigation during the groundwork for the six dwellings that were being built on this site.
---
Ref: rs_mic_0291