| | |
| --- | --- |
| Held at: | Baker University Collection |
| Reference: | RS |
| Source: | Original photographs |
| Title: | Digital Archive: History and Photographs of the Jacobean Drawing Room from Urishay Castle |
| Place name: | Michaelchurch Escley, Golden Valley |
| Date: | 1600s |
Description:
The Drawing Room from Urishay Castle photographed here had a chequered history. It was first sold c.1913 as architectural salvage to Marshall Fields Limited in Chicago, USA, as a display setting for their antique furniture department. It was subsequently sold and displayed at the Chicago Art Institute, before being acquired and gifted to Baker University in Baldwin City, Kansas. There it has been carefully preserved and now features as part of their library buildings, where it contains a collection of rare bibles.
We are most grateful to the faculty and management of Baker University who took these photographs for us and gave us permission to publish them along with a variety of other material they made available concerning the room and its provenance. This is all accessible from the index page of the Baker University Collection on this website.
Ewyas Lacy Study Group
Sketch of Urishay Castle Manor House and moat in 1865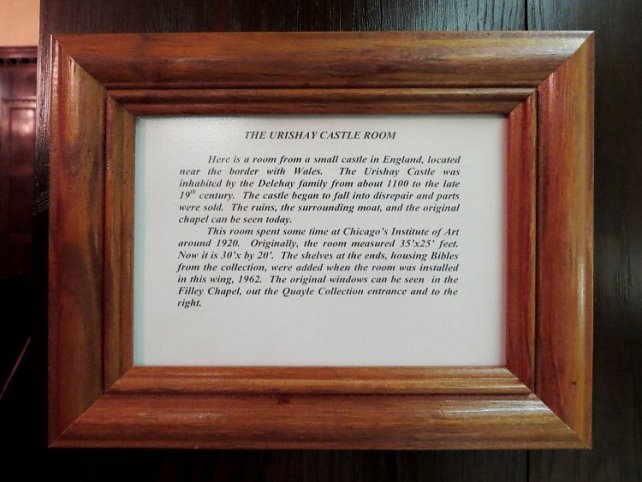 Plaque in the Urishay Room at Baker University, Baldwin City, Kansas, USA
The reconstructed Urishay Castle Drawing Room at Baker University
The reconstructed Urishay Castle Drawing Room at Baker University
The reconstructed Urishay Castle Drawing Room at Baker University
The reconstructed Urishay Castle Drawing Room at Baker University
Fireplace and overmantel
Fireplace and overmantel, with adjacent panelling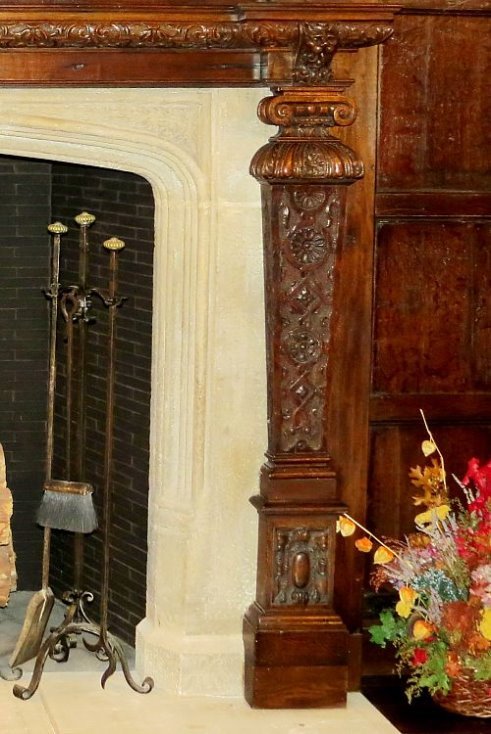 Fireside Pilaster
Detail of carving on the fireside pilaster and mantelpiece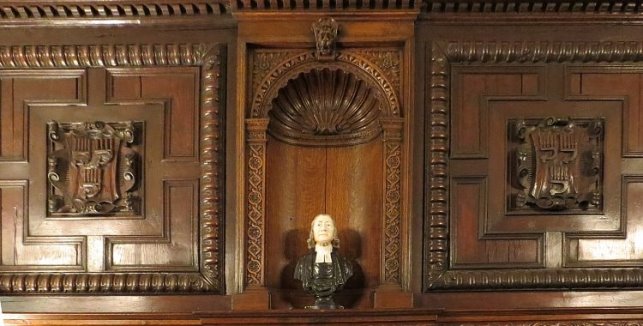 Carved overmantel with bust of John Wesley in the centre alcove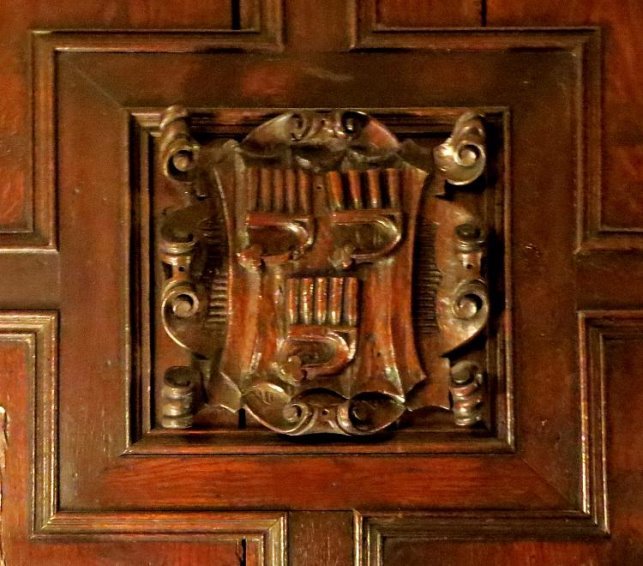 Left overmantel panel carving
Left overmantel statuette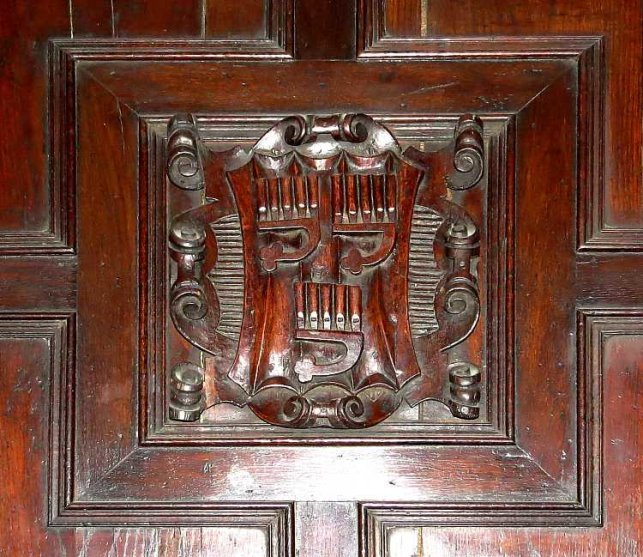 Right overmantel panel carving
Right overmantel statuette
Carved pilaster and finial
Detail of carved finial
Window surround with stained glass panes;
shelves have replaced the original leaded lights that were underneath
Chandelier [not original to the room] with window in the background
Original leaded light window panes
Pair of stained glass window panes with coats of arms
Pair of stained glass window panes with coats of arms
Pair of stained glass window panes with coats of arms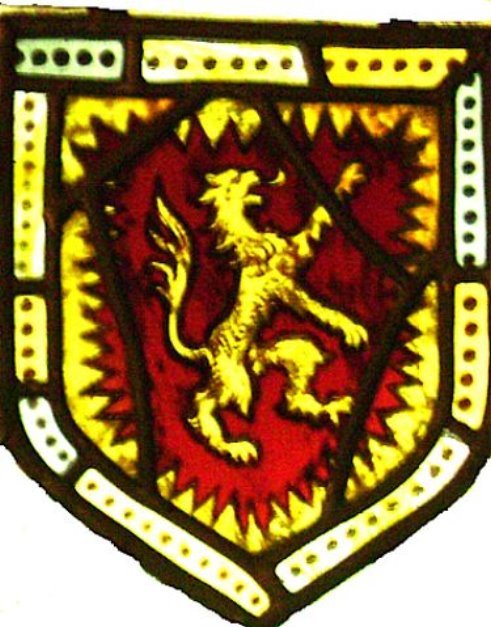 Detail of stained glass panes: Arms of the Welsh Kingdom of Deheubarth
Detail of stained glass panes: Arms of the Delahay family, Lords of the Manor of Urishay
Detail of stained glass panes: Arms of Owain Gwynedd, a Welsh prince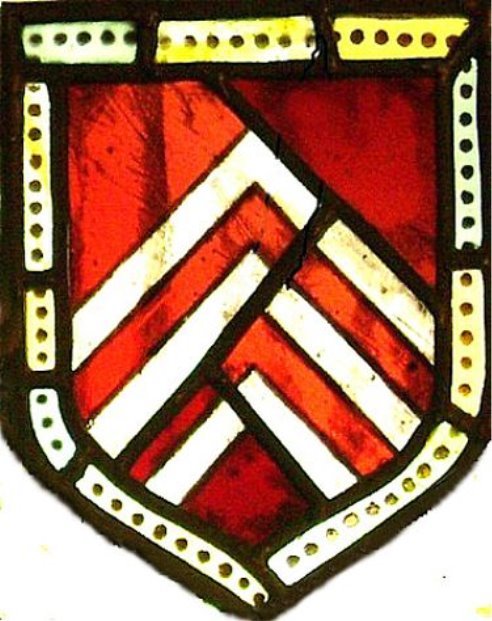 Detail of stained glass panes: Arms of the Welsh Kingdom of Morganwg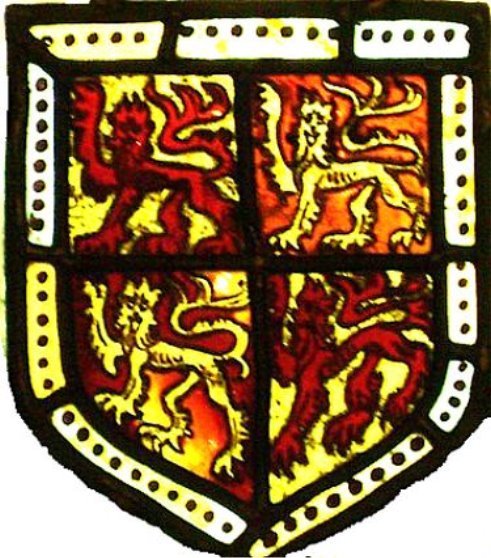 Detail of stained glass panes: Arms of Owain Glyndwr and the Welsh Kingdom of Gwynedd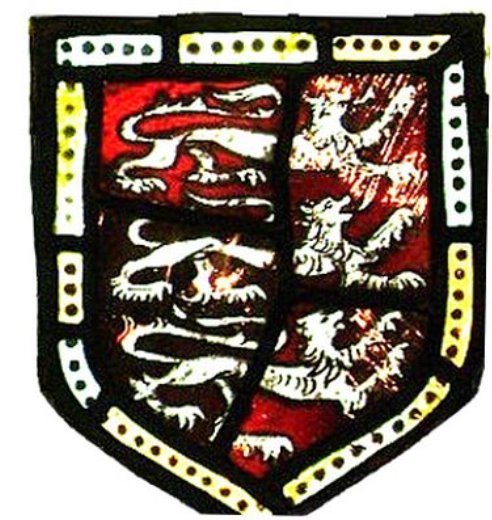 Detail of stained glass panes: Arms of Gruffydd ap Cynan, a Welsh prince
Observations:
None
---
Ref: rs_mic_0342