| | |
| --- | --- |
| Held at: | Private Collection – Longtown School |
| Reference: | NW |
| Source: | Original Document |
| Title: | Digital Archive INDEX: Photographs of Longtown Council School Record of Admissions |
| Place name: | Longtown |
| Date: | 1873 - 1953 |
Description:
The Longtown Council School Standard Register Book giving the Record of Admissions from 1873 to 1953 has been photographed and is available for download from the Digital Archive in PDF file format using the links below.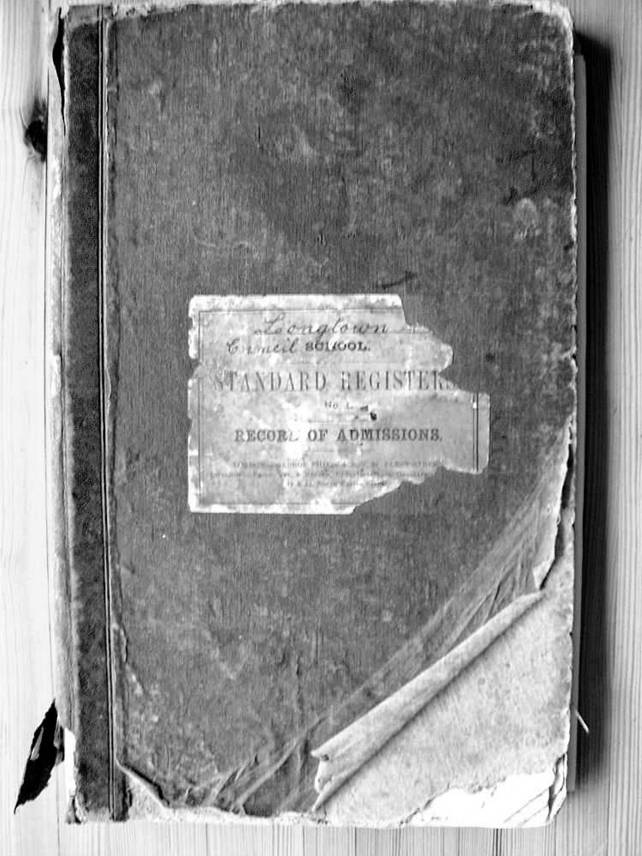 Part 1 of the register is about 2.6 Mb and shows a list of pupils' names and index numbers recorded in alphabetic order by pupil surname at the front of the register.
Part 2 of the register is about 7.4Mb and lists pupils in [approximately] index number order and shows index number, name of child, date of admission, date of leaving, date of birth, whether exempt from religious instruction, name and address of parent or guardian, name of last school attended, standard examined in previous school and dates of examination under standards I – VI in this school.
Observations:
None
---
Ref: rs_lon_0263