| | |
| --- | --- |
| Held at: | Worcestershire County Council [Worcester Archaeological Service] |
| Reference: | P1571 |
| Source: | Original publication |
| Title: | Archaeological Evaluation at the Longtown Outdoor Education Centre |
| Place name: | Longtown |
| Date: | 1998 |
Guest Contribution: Introduction
This archaeological survey report is reproduced with the kind permission of Worcestershire County Council Historic Environment and Archaeology Service to whom we are most grateful. The full report can be downloaded as a pdf file by clicking the link on the title page below.
Ewyas Lacy Study Group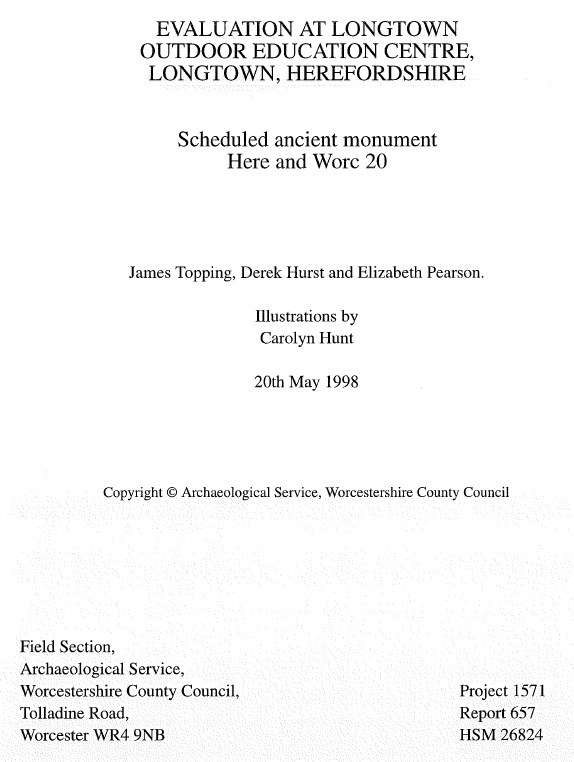 Report Summary:
An archaeological evaluation was undertaken to assess the survival of archaeological deposits within the area of a proposed extension at the Longtown Outdoor Education Centre, the site of which forms part of the medieval town of Longtown and lies within the scheduled ancient monument of Longtown Castle and Town [Here and Worc 20].
The medieval town ditch was identified, together with evidence that it was deliberately back-filled no later than the 13th/ 14th century. This is a major feature of the medieval town defences and is considered to be of national importance.
---
Ref: rs_lon_0258