| | |
| --- | --- |
| Held at: | Hereford Public Library |
| Reference: | 942.43 |
| Source: | Original Documents |
| Title: | Digital Archive: INDEX PAGE - Photographs of Manorial Court Rolls for the Manors of Llanthony and Cwmyoy |
| Place name: | Llanthony, Cwmyoy |
| Date: | 1673 - 1687 |
Description:
The Court Rolls record the names of the Jurors who made up the Court and their decisions and orders. The jurors would typically be major landowners and/or tenants of the area, and would act on behalf of the Lord of the Manor principally regarding the ownership and management of properties in the manors. Their jury service would normally be a requirement of the holdings granted to them by the Lord of the Manor.
The records are in manuscript, written partly in Latin and partly in English of the period.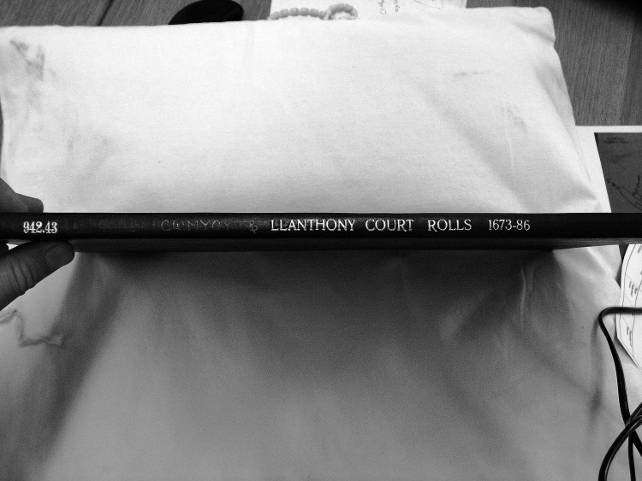 The Court Rolls for relevant years can be downloaded as PDF documents using the links below:
Observations:
The original documents are contained in a modern book binding which refers to a date range 1673 to 1686. However there are references in the text to the year 1687, which is therefore included in our record and title.
---
Ref: tg_lty_0001