| | |
| --- | --- |
| Held at: | Internet |
| Reference: | http://www.hedgelaying.org.uk/news.pdf |
| Source: | Digital copy of Newsletter |
| Title: | National Hedgelaying Championship: Turnastone Court Farm |
| Place name: | Golden Valley |
| Date: | 2009 |
Description:
Extracts and photographs from the 2009 Newsletter of the National Hedgelaying Society, reporting on the 2009 National Hedgelaying Championship held at Turnastone Court Farm in the Golden Valley.

Letter from the chairman

We were kindly invited to Turnastone Court Farm by the Countryside Restoration Trust and by Robert and Chrissy Fraser to see the famous Golden Valley with its famous fertile red soil and equally famous red Herefords, next to the River Dore where the site has breeding curlews and lapwing. Seven hedges were laid in 10 different styles to a high standard, when finished the outlook was much changed; it has really opened it up - one man's winters work done in 5.5 hours to the benefit of the curlew. Weather wise it was indifferent, as fast as you put your coat on, you had to take it off, no sooner you've done that you had to put it back on, it caused a slight inconvenience all round, as well as being in a mobile phone black spot. A good crowd of local spectators came to see the first competition in the area for 23 years and they appreciated what they saw, I received many comments in the pleasure people took from seeing the young competitors who all made a good job….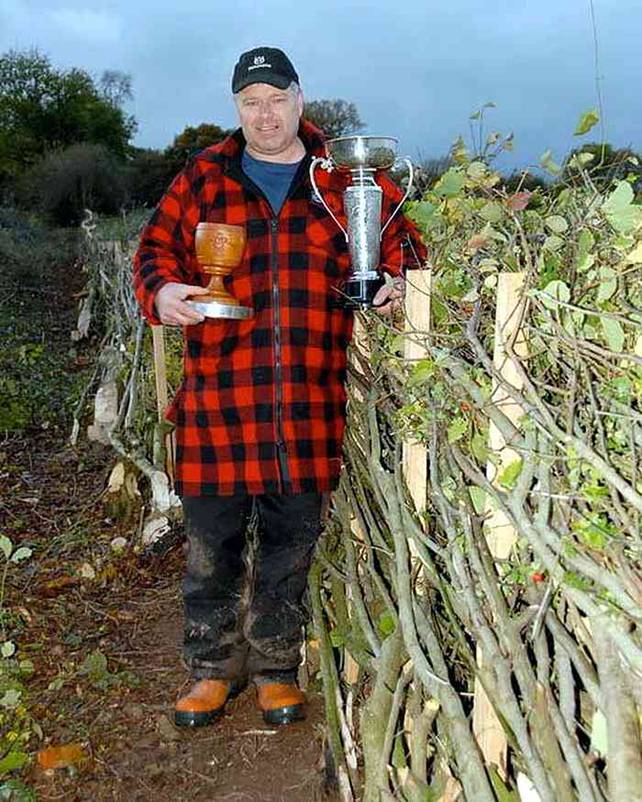 2009 Supreme Champion Andrew Holding

National Hedge Laying Championship 2009 Results
Held at Turnastone Court Farm, Vowchurch, Hereford Courtesy of The Countryside Restoration Trust and Rob & Chrissy Fraser.
Supreme Champion (NFU Trophy, £30 Cash) Andrew Holding
Class 1 Midland Open. The Game Lea Cup 1st (£70 Cash) Steve Leslie 2nd (£50 Cash) David Smith 3rd (£30 Cash) Malcolm Johnson 4th (£10 Cash) Rob Thompson
Class 2 Midland Inter. Farmers Weekly Trophy 1st (£50 Cash) Andy Hollis 2nd (£30 Cash) Guy Robbins 3rd (£10 Cash) David Walker 4th (£5 Cash) David Payne 5th (Certificate) Andrew Crow
Class 3 Midland Vets. Reg Fox Memorial 1st (£50 Cash) Alan Hollins 2nd (£30 Cash) Peter Tunks 3rd (£10 Cash) Clive Matthew
Class 4 Welsh (Stake & Pleach). 1st (£70 Cash) Glyn Davies 2nd (£50 Cash) Elwyn Davies 3rd (£30 Cash) Mark Harding 4th (£10 Cash) Jim Lane
Class 5 Welsh (Crop & Pleach) Carved Trophy 1st (£70 Cash) Andrew Evans 2nd (£50 Cash) Tom Evans 3rd (£30 Cash) Keith Lawrence
Class 5a Welsh Junior & YFC. 1st (£50 Cash) Ben Pritchard 2nd (£30 Cash) Richard Gethin 3rd (£10 Cash) Josh Christopher
Class 5b Welsh (Montgomery). 1st (£70 Cash) Richard C Gethin 2nd (£50 Cash) Richard Lewis 3rd (£30 Cash) Carwyn Jones 4th (£10 Cash) R Harding
Class 6 Derby Open. Hutchinson Trophy 1st (£70 Cash) Andrew Holding 2nd (£50 Cash) Samuel Redfern 3rd (£30 Cash) Peter Hardy
Class 7 SoE Open. Royal Cup & Carved Trophy 1st (£70 Cash) John Savings 2nd (£50 Cash) Paul Matthews 3rd (£30 Cash) Gary Moore 4th (£10 Cash) Stephen Mockford
Class 8 & 9 SoE Intermediate & Veterans. 1st (£50 Cash) Dave Truran 2nd (£30 Cash) Ron Mouland 3rd (£10 Cash) Ian Johnson
Class 10 Lancs. & West´d Open. Lancs. & West Shield 1st (£70 Cash) Robert Bell 2nd (£50 Cash) Peter Gibson 3rd (£30 Cash) Michael Close 4th (£10 Cash) Dariusz Knownaki
Class 10a Lancs. & Westmorland Juniors. Lancs. & West Junior Shield 1st (£25 Cash) Henry Knowles 2nd (£20 Cash) Michael Todd 3rd (£15 Cash) Craig Proctor 4th (£10 Cash) Jack Carradice 5th (£5 Cash) James Park
Class 11 Yorkshire. Tarmac Trophy, Carved Trophy 1st (£70 Cash) Jasper Prachek 2nd (£50 Cash) Michael Howard 3rd (£30 Cash) Damon Peacock
Class 12 Devon Open Cup, Carved Trophy 1st (£70 Cash, Alan Young 2nd (£50 Cash) Colin Risdon 3rd (£30 Cash) Martin Turner 4th (£10 Cash) Stuart Drew
Class 13 North Somerset. Frank Wear Cup 1st (£70 Cash) Paul Gulliford 2nd (£50 Cash) William Gray 3rd (£30 Cash) Chris Chivers 4th (£10 Cash)
Other Prizes awarded
Best Intermediate SoE(John Blake Cup) Michael Bentley
Best veteran SoE(Shell Tankard) Dave Truran
Best Work on a poor Length.(£10 Cash) Paul Martin
Best Staked Length Derby Style (Sam Archer Memorial Cup) Andrew Holdiing
Best Overall Stake & Binding (John Walker Cup) David Smith
Young farmers Award(Carved Trophy) Sam Redfern
Overall veterans Classes 3 & 6 (H E Samuel Tankard) Richard C Gethin
Best Welsh Veteran Classes 4, 5, 5b (Shell Tankard) Richard C Gethin
Best Under 21 (Tankard & £10 Cash) Sam Redfern
Best Lady (Carved Trophy & £10 Cash) Heather Swift
Oldest Competitor (Bottle of Scotch) Graham Smith
Youngest Competitor (£10 cash, Pair of Gloves) Jack Carradice
Best Midland Regrowth (John Hawkins Cup) Alan Ashby
Best Regrowth Derby Style (The Sunset Trophy) Derrick Hale
Best Summer hedge Lancs. & West'd (1st Leisure Trophy) Andrew Kirkwood
Best Regrowth SoE (Charlie Tunks Memorial Cup) Rob Graham
Best SoE Regrowth Veterans(Fred Mouland Memorial Cup) Dave Truran
Best Somerset & Devon Regrowth (Blackdown Hills Assoc' Cup) Mike Walter
Best Yorkshire Regrowth (£10 Cash) Tony Leonard
Best Regrowth overall (HRH Cup, £20 Cash) Alan Ashby
Best Intermediate (National Cup) Andy Hollis
Best Welsh Cutter (CLA Trophy) Glyn Davies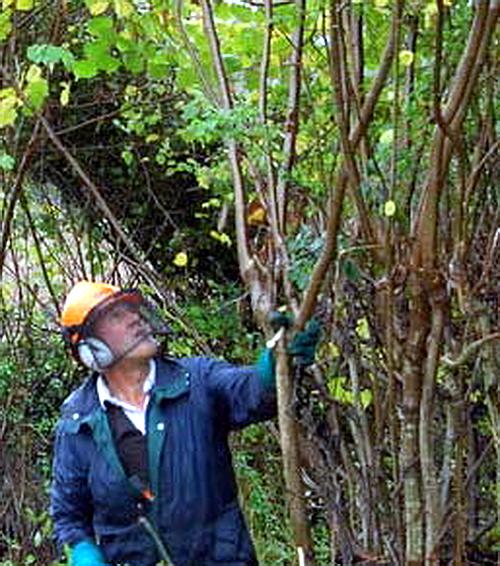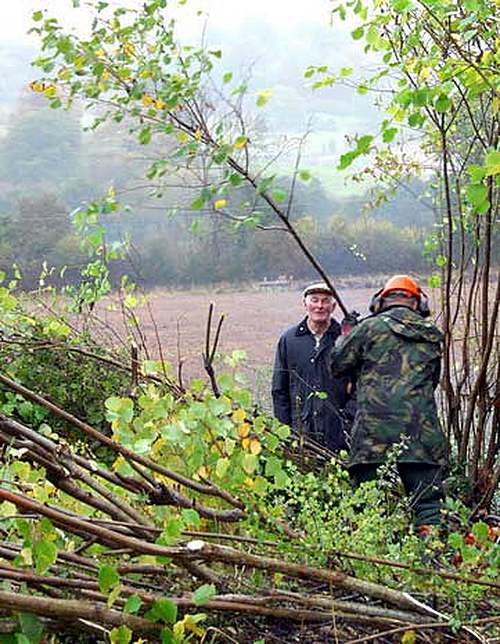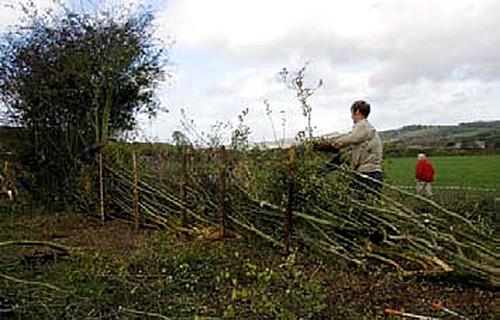 The winning length
Observations:
None
---
Ref: rs_gdv_0069