| | |
| --- | --- |
| Held at: | ELSG Video Archive |
| Reference: | GVR |
| Source: | Original video footage |
| Title: | Digital Archive: Golden Valley Railway - A Day Excursion from Peterchurch |
| Place name: | Golden Valley  |
| Date: | 1950 |
Description:
A video clip dated 17th August 1950 shows the departure and return of an excursion train on the Golden Valley Branch of the Great Western Railway. The still photographs below are frames extracted from the video taken at Peterchurch station.
Access to the platform across the tracks at Peterchurch in the days before 'Health & Safety'
A crowd on the platform at Peterchurch, waiting for departure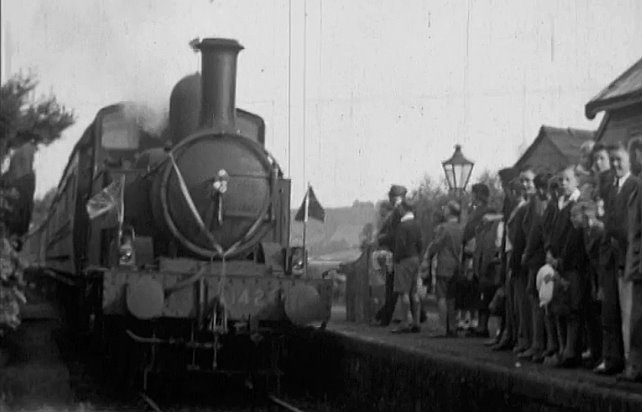 Locomotive 1422 arrives at Peterchurch hauling the excursion 'Special'.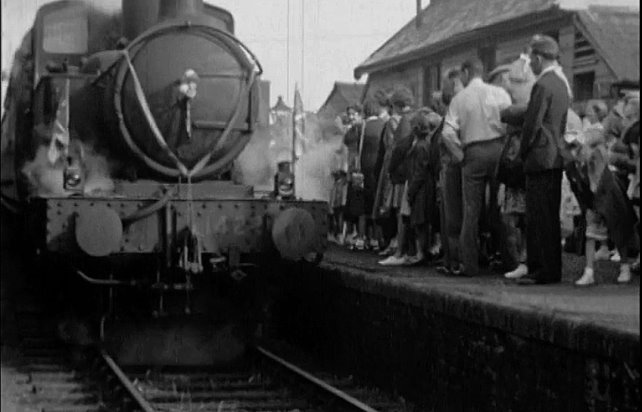 Union flags flying on locomotive 1422 as the crowd jockeys for position on the platform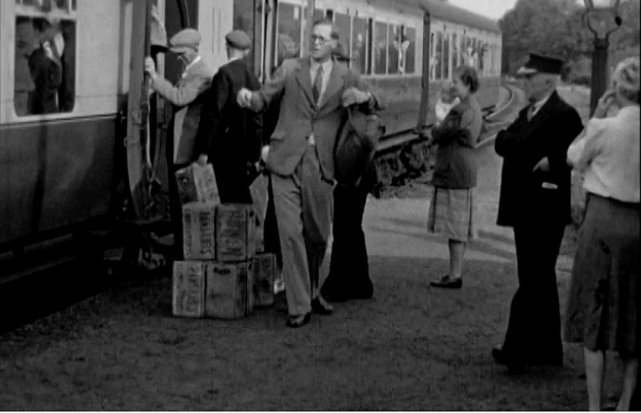 All aboard at Peterchurch – and don't forget the cases of pop!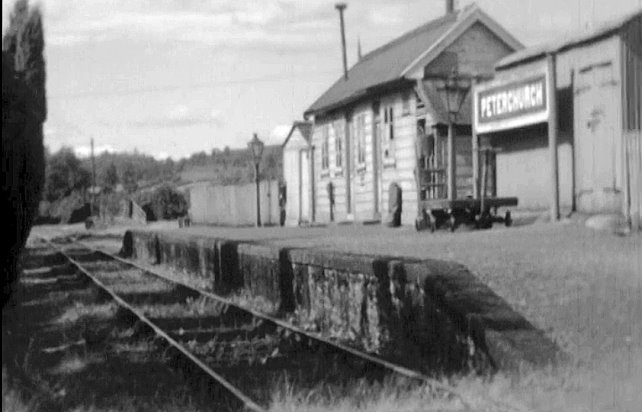 Peterchurch Station – deserted, waiting for the return of the Excursion Special
The 'Special' returns to Peterchurch on a rainy evening
Mind the umbrella!
Station staff on hand to organise the customers as folk head for home
Observations:
None
---
Ref: rs_gdv_0151