| | |
| --- | --- |
| Held at: | ELSG Video Archive |
| Reference: | GVR |
| Source: | Original video footage |
| Title: | Digital Archive: Golden Valley Railway – The Last Train |
| Place name: | Golden Valley |
| Date: | 1953 |
Description:
A video clip from January 1953 shows the last public service train on the Golden Valley Branch on its journey from Pontrilas to Dorstone and back, marking the final closure of the line by British Railways. The still photographs below are frames extracted from the video, which was taken at Peterchurch and Dorstone stations. The locomotive number 5818 was the regular engine on the line and on this ceremonial occasion was hauling just two guards vans with specially invited guests including the Mayor of Hereford. The Mayor's presence presumably accounts for the header board on the engine inscribed with 'City of Hereford ' and the City coat of arms. It appears from the video that a document or some kind of plaque was handed to the station masters along the line perhaps as mementoes of the event. After the return to Pontrilas a formal dinner was hosted in Hereford by the Mayor to mark the end of the railway.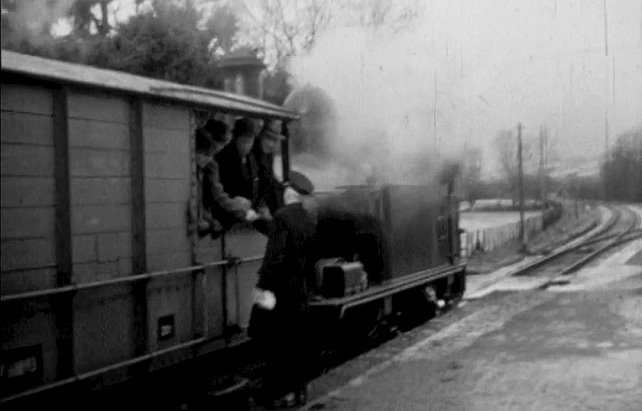 The stationmaster at Peterchurch greets the passengers on the outward journey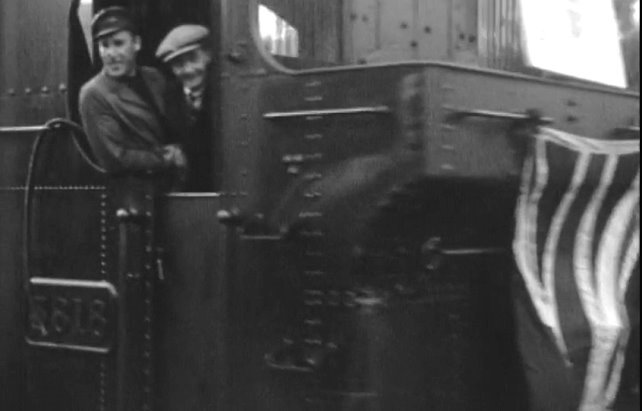 An unofficial passenger for Dorstone on the footplate with the fireman?
Arrival at Dorstone; the Mayor hands a memento to the stationmaster, with the engineman looking on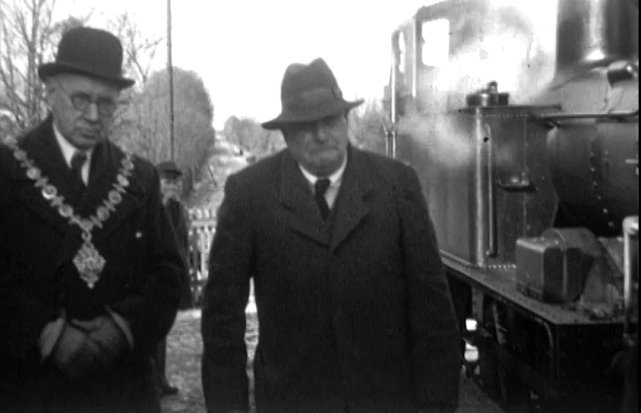 The Mayor at Dorstone terminus; the level crossing and the old disused trackbed towards Hay are in the background
The last train returns to Peterchurch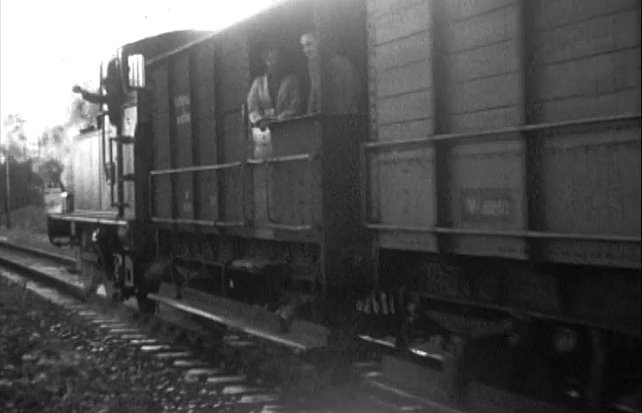 The last train leaves Peterchurch for Pontrilas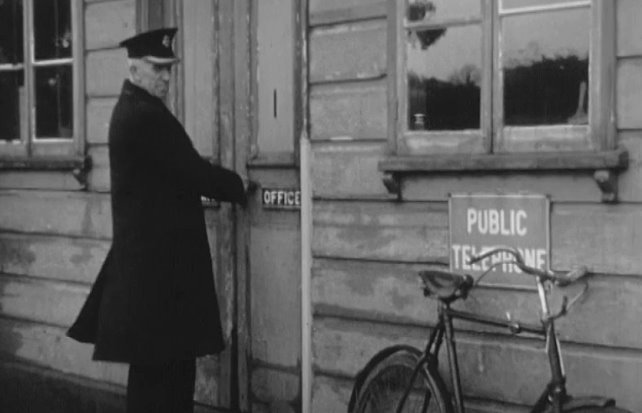 The stationmaster at Peterchurch locks up for the last time before cycling home.
Observations:
None
---
Ref: rs_gdv_0152