| | |
| --- | --- |
| Held at: | Herefordshire Record Office |
| Reference: | HRO AM 29/1 |
| Source: | Transcript by J Harnden 1984 |
| Title: | Hearth Tax for Michaelmas 1665 for Herefordshire and Comparison with Militia Assessments 1663 |
| Place name: | Ewyas Lacy |
| Date: | 1665 |
Description:
We are very grateful to Mr J Harnden for consent to reproduce this Transcript.
The following digital extracts of the Transcript include the parishes of:
Craswall
Cusop
Llancillo (probably included Rowlestone)
Llanveynoe
Longtown
Michaelchurch Escley
Newton (probably includes St Margarets)
Walterstone
The records provide a parish by parish list of each person [the occupier] liable to pay the Tax and the number of hearths in each chargeable house. It does not necessarily represent a full list of all persons living in the parishes as non-chargeable houses are not shown.
Notes from the Transcript are also included.
Click here for a searchable copy of Mr Harnden's transcript of the 1664 Hearth Tax Assessment which includes both chargeable and non-chargeable houses.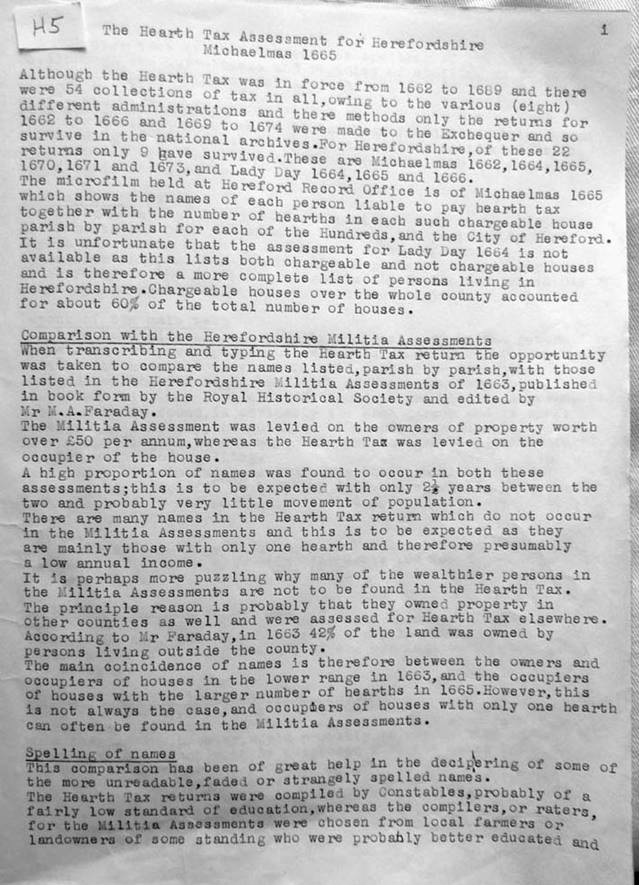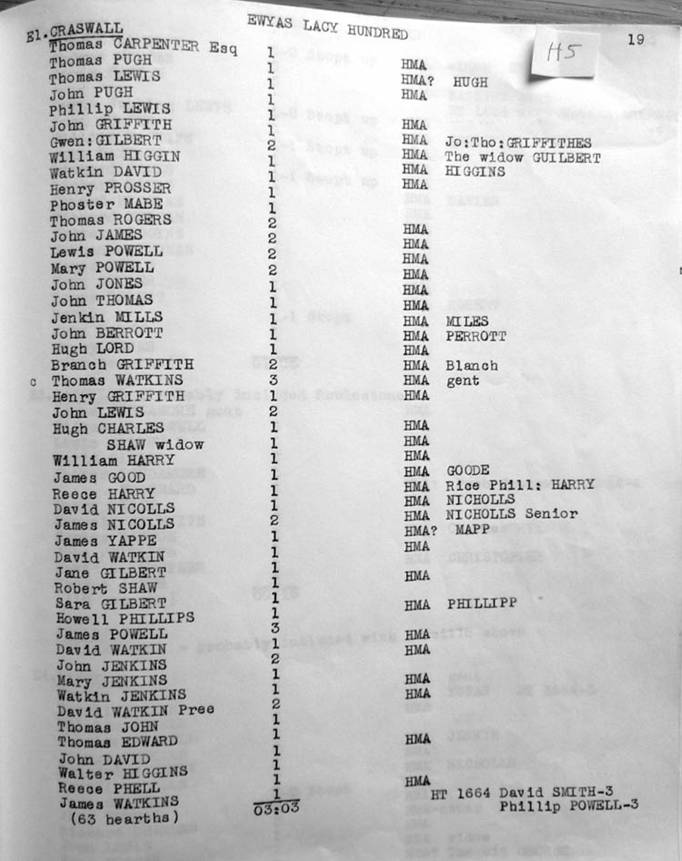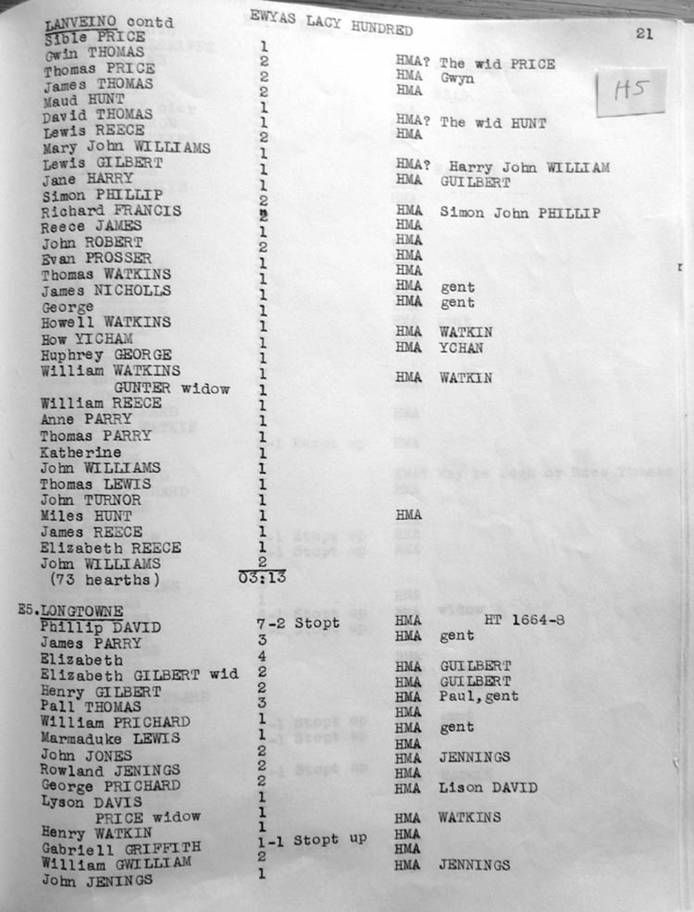 Observations:
None
---
Ref: tg_ewy_0039