| | |
| --- | --- |
| Held at: | Internet |
| Reference: | http://books.google.co.uk/books?id=Q7g1AAAAMAAJ |
| Source: | Internet – Google Books |
| Title: | Archaeologia Cambrensis – Page images of a detailed history of Llanthony Priory by George Roberts |
| Place name: | Ewyas Lacy |
| Date: | 1100 - 1846 |
Description:
Scanned images of an article in 'Archaeologia Cambrensis' (Google eBook) by George Roberts; Cambrian Archaeological Association; W. Pickering, 1846 – Wales, giving a detailed history of the Priory at Llanthony. The images are taken from Google Books web pages made available for public access.


The article contains a watercolour sketch of the ruined Priory and includes references to the links with the de Lacy family and the Lordship of Ewyas Lacy; the conveyance to Llanthony of the manors of Cwmyoy, Walterstone and Newton together with the rectories of Clodock, Cwmyoy and Llancillo; the revenues of the Prior c 1291; an inventory and valuation of the assets of the Priory; the names of the Priors; the heraldic Arms of Llanthony; the architecture and dimensions of the Priory; the geology of the area; the descent of the property after dissolution.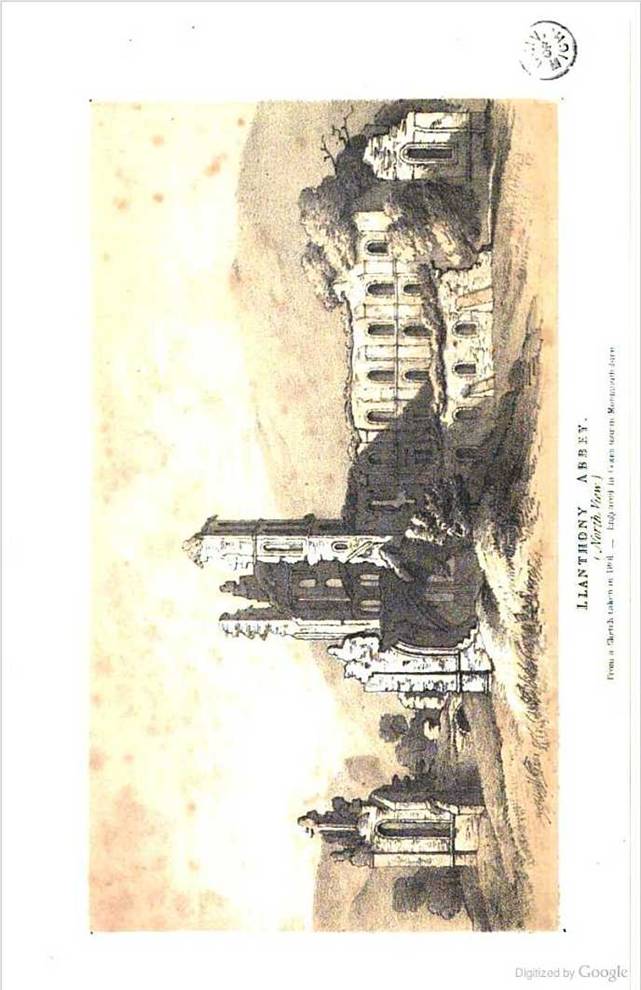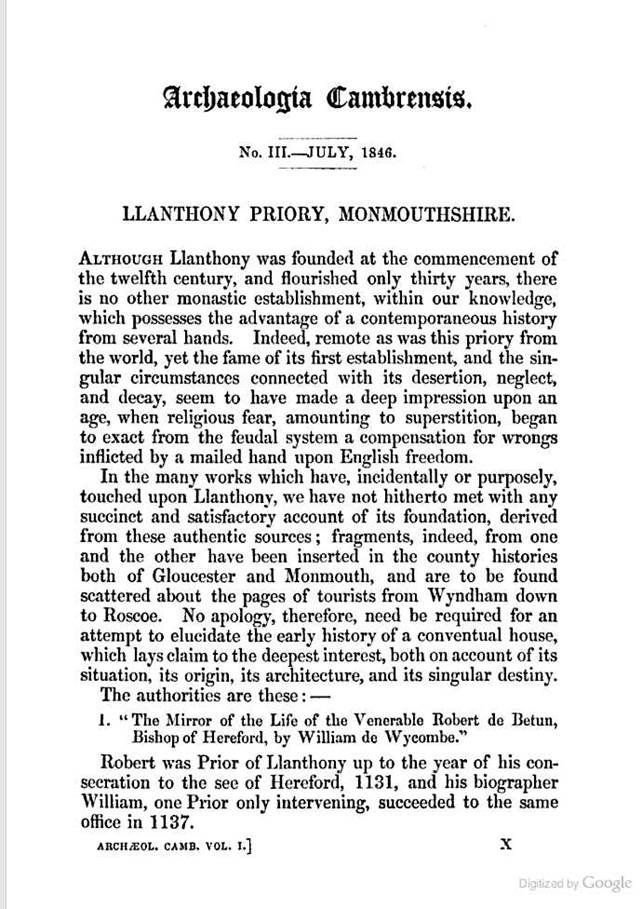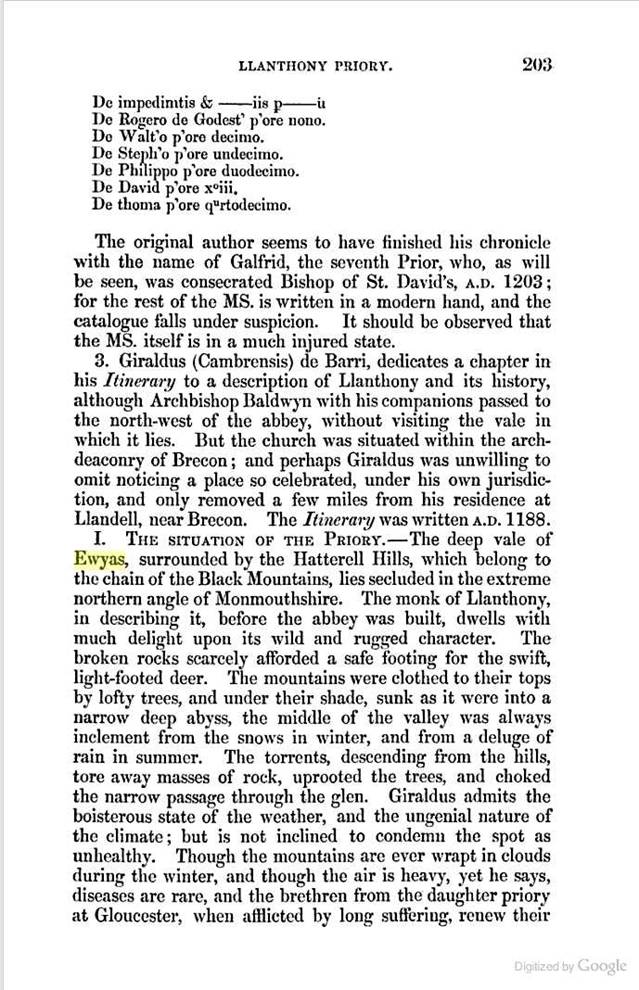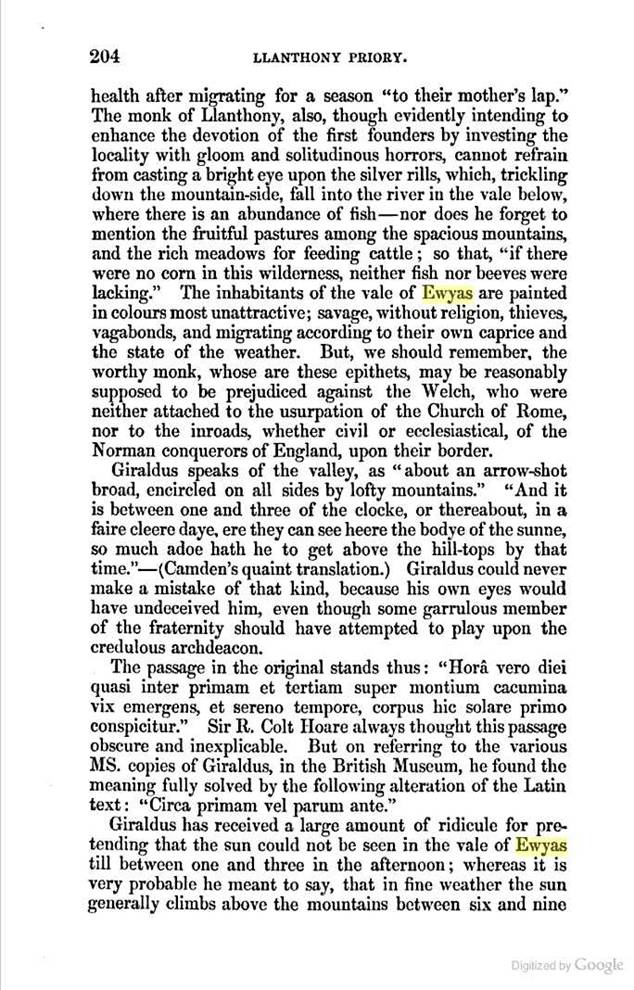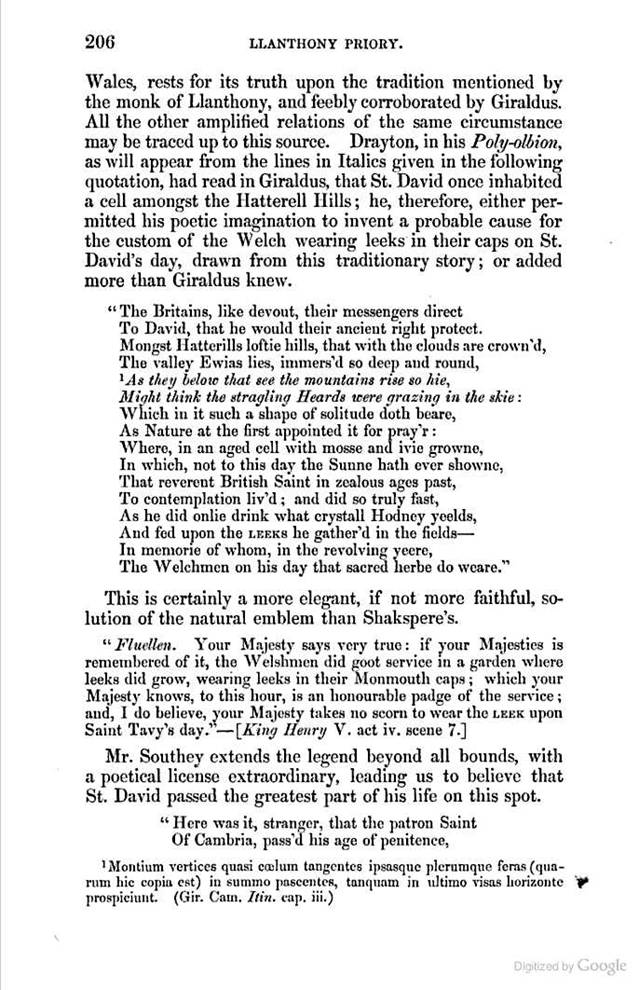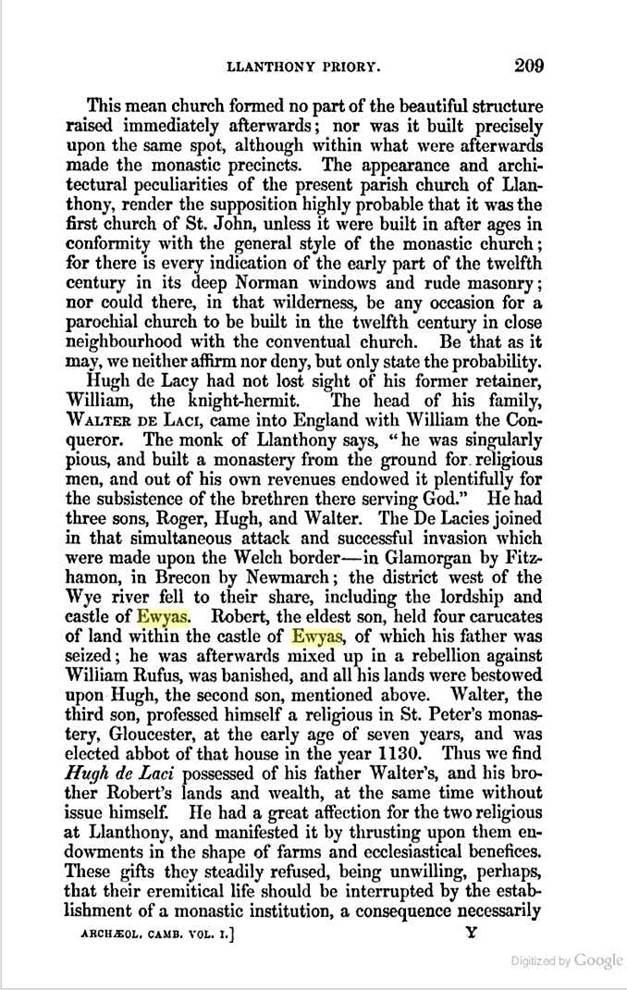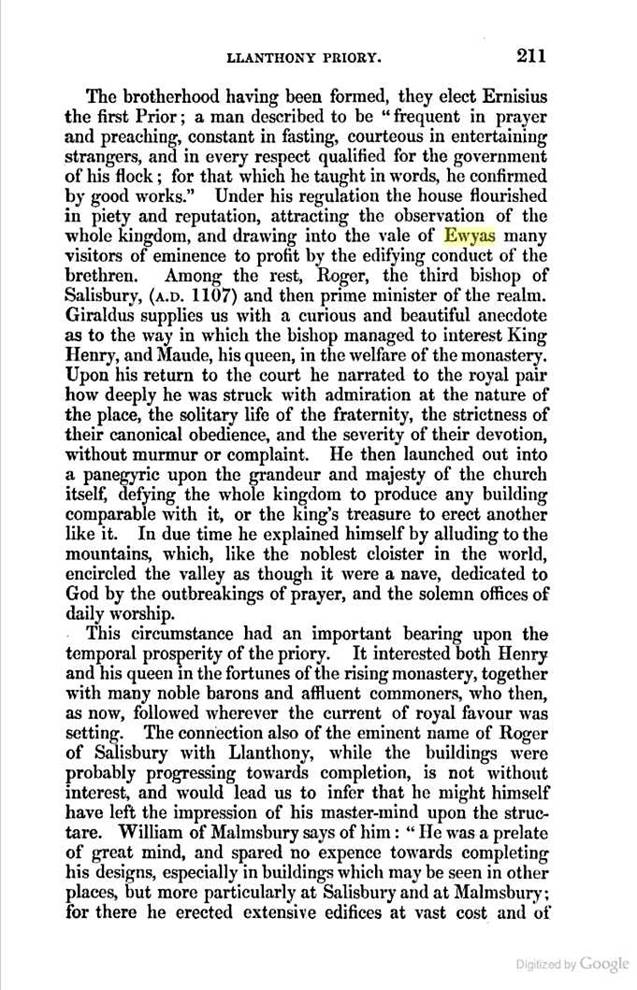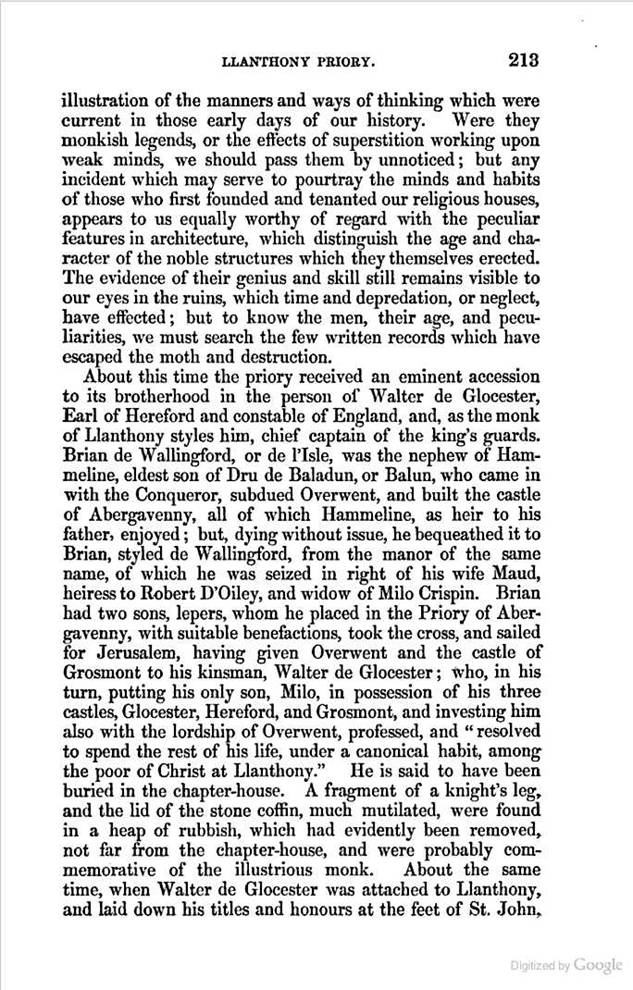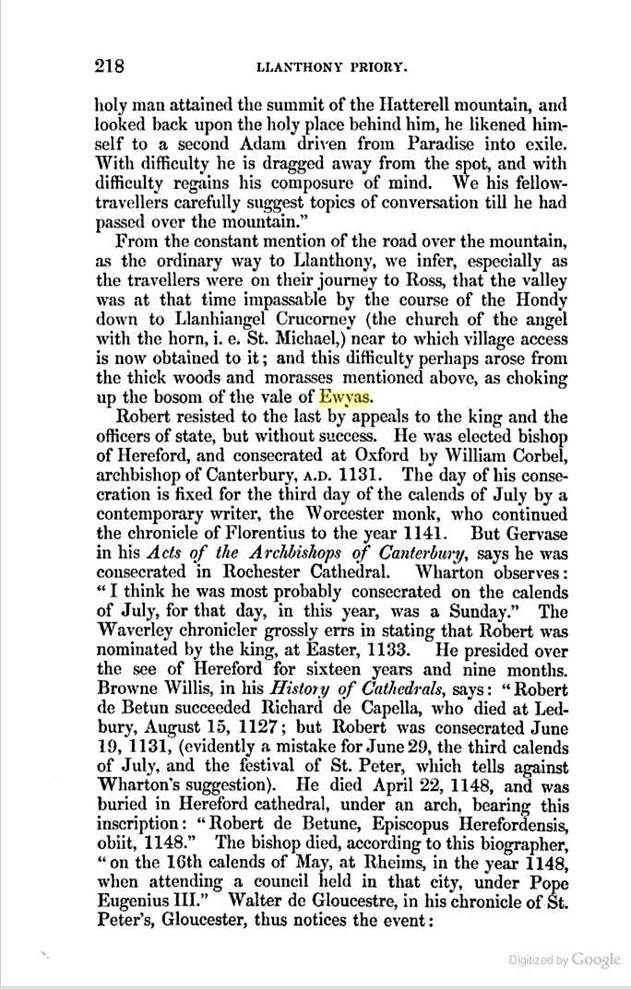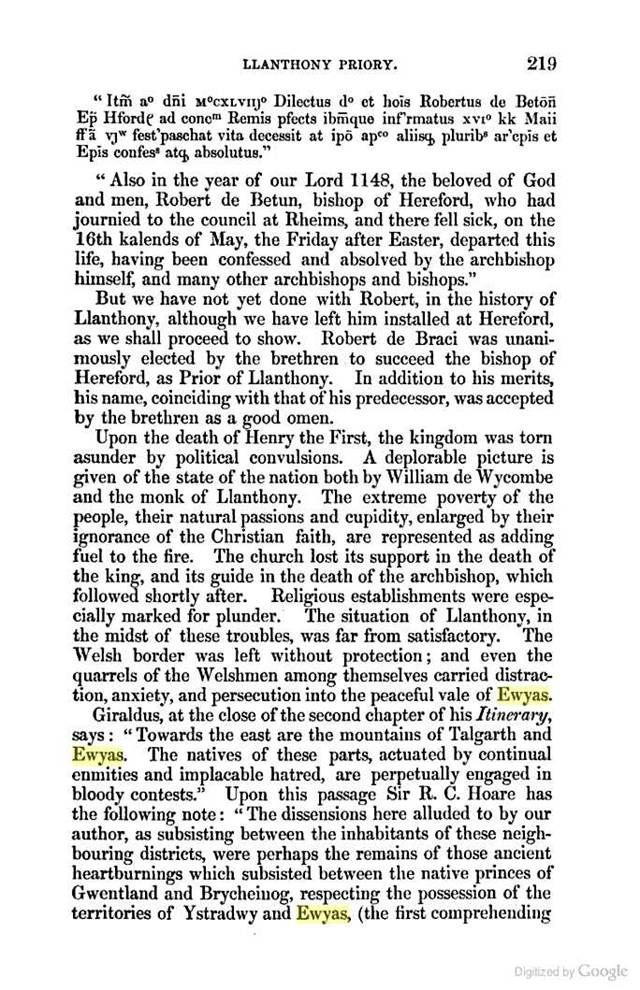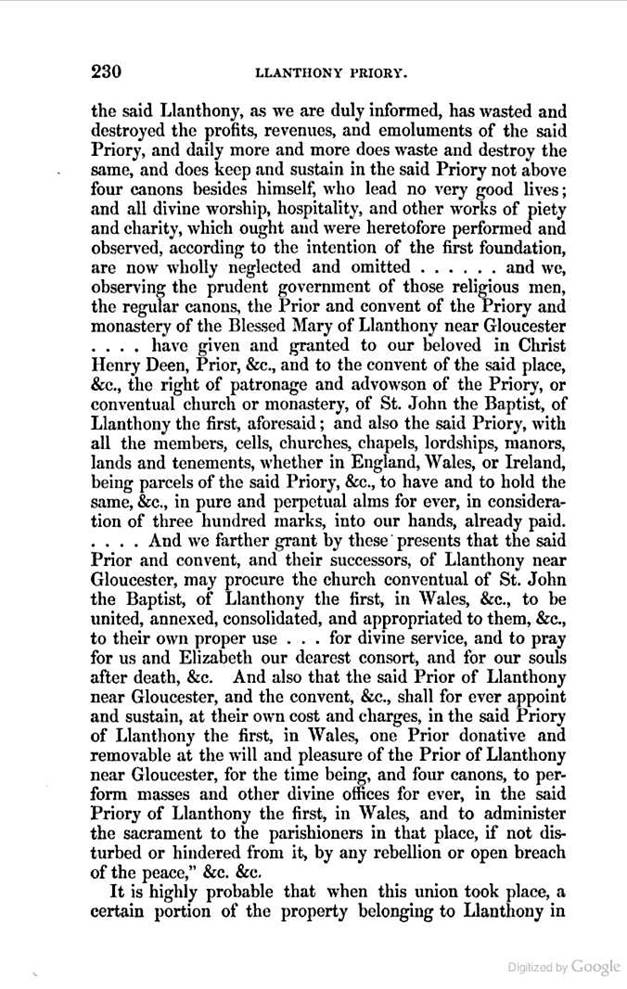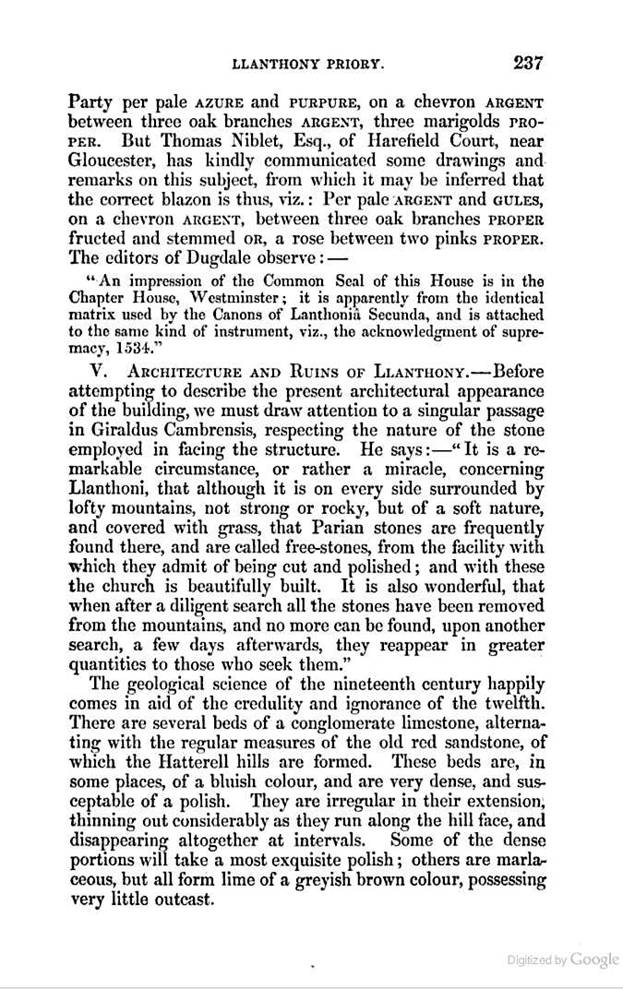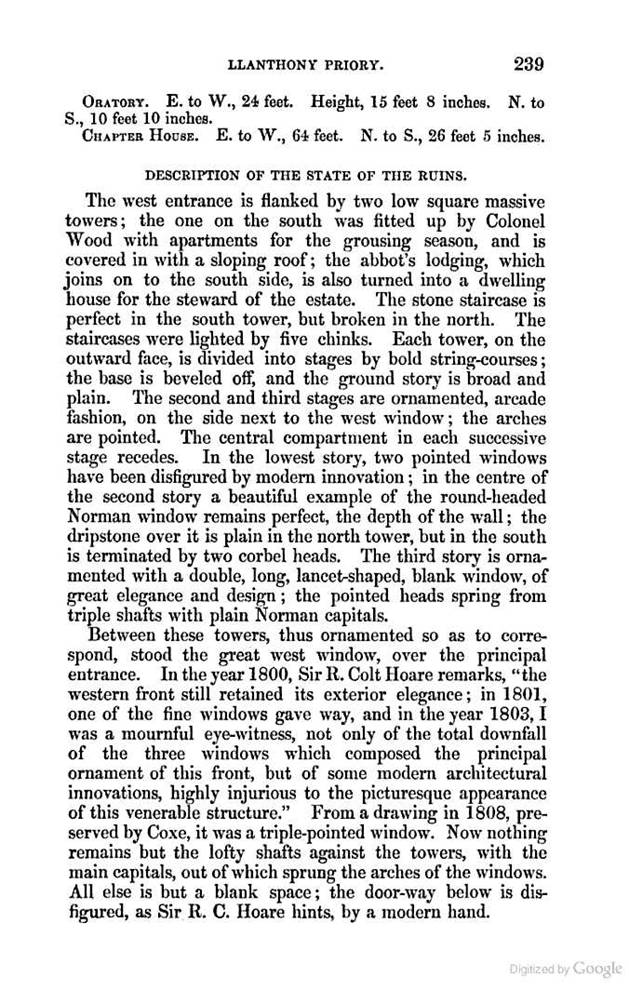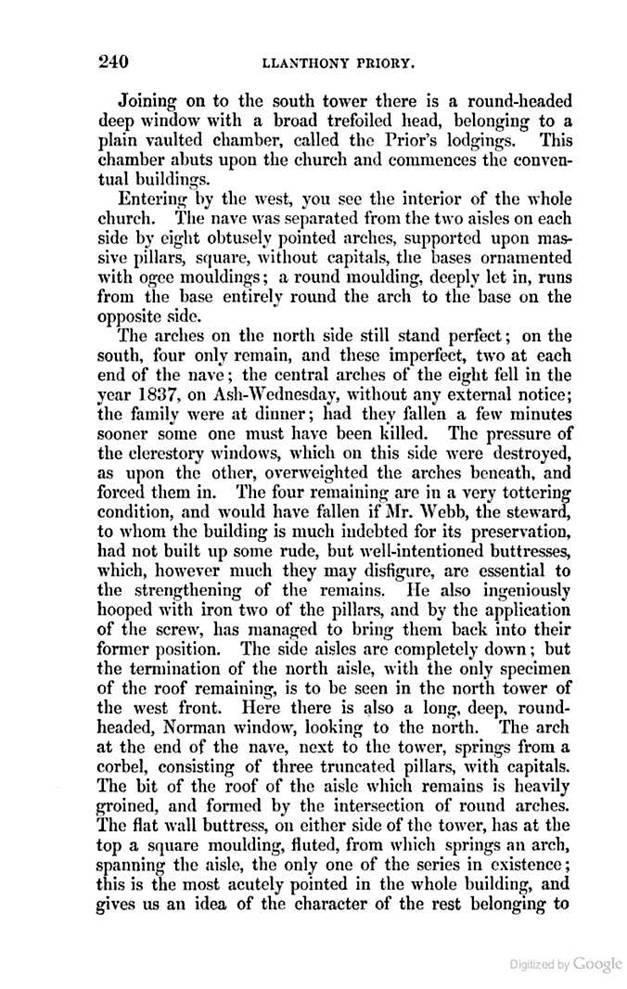 Observations:
None
---
Ref: rs_lty_0003