| | |
| --- | --- |
| Held at: | Private Collection |
| Reference: | Gwillim_Charnock |
| Source: | Original Documents |
| Title: | Digital Archive: Photographs of Sale Particulars for the Clifford Estate |
| Place name: | Ewyas Lacy, Clifford |
| Date: | 1921 |
Description:
The Clifford Estate consisted of 2008 acres mainly in the parish of Clifford near but outside the boundaries of Ewyas Lacy to the East and North. The sale took place at the Drill Hall in Hay on 11 th August 1921. The principal lots were:
Lower Court Farm; The Sheepcote farm including a Blacksmith's shop and cottages; The Ton farm; Rosamond Place cottage; Rosamond House; Wyeside smallholding; Lower Wyeside smallholding; Clifford Castle Inn; Carpenter's Cottage; The Pound Cottage; Clifford Castle Cottage; Mossy Park cottages; Slate Cottage; Well Inn ruins and orchard; Historical Ruins of Clifford Castle; Grove Wood; Clifford Place farm; "The Farm"; "Poolpardon" or "The Parks" farm; The Stocking Cottage; Court a Pella Cottages; Well Cottages; Church Cottage; Upper Castleton farm; Clock Mill House including waterwheel and grist mill; Brook Cottage; "The Paddock" and "St Oswalds" farm; Orling Castle house; The Trump smallholding; New House smallholding; No.1 Merbach smallholding; sundry parcels of land.
Detailed descriptions of the lots are shown in the following photographs. The location of each lot is shown on the Estate Map, sections of which can be downloaded as zoomable images using the links below: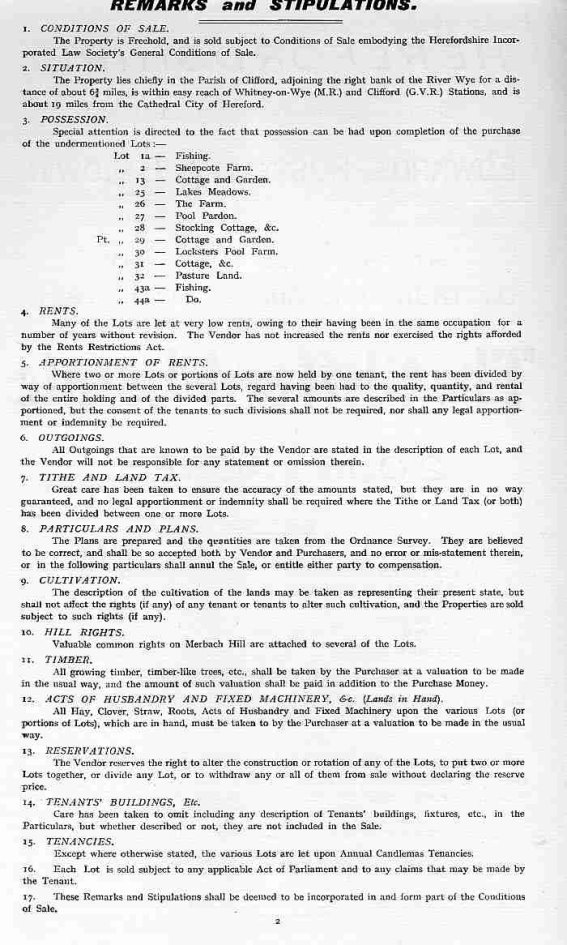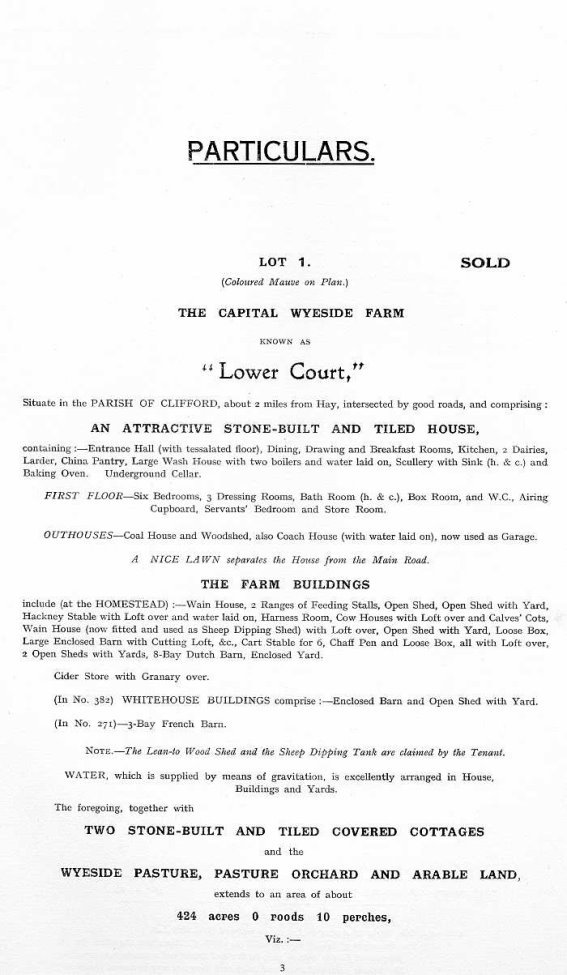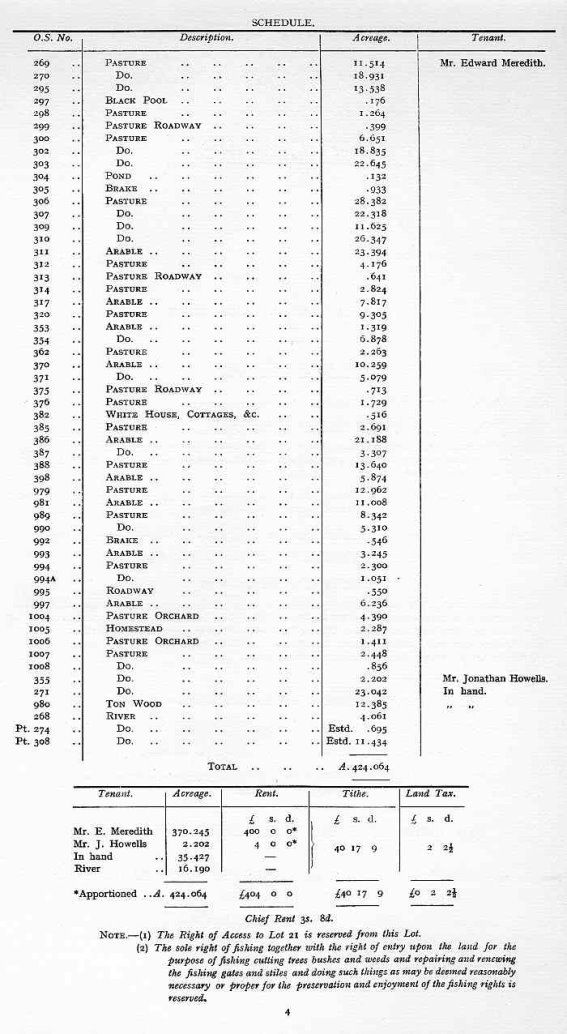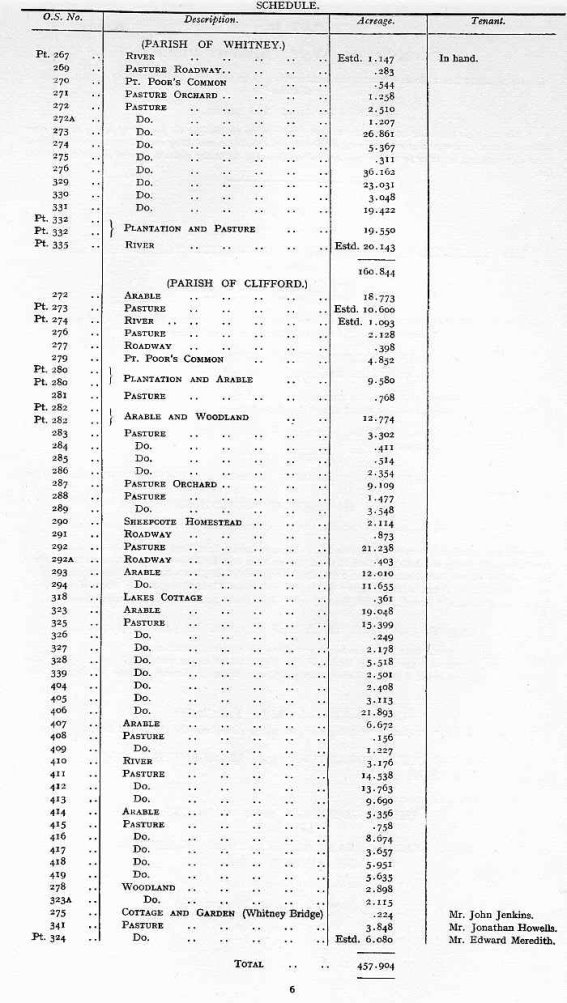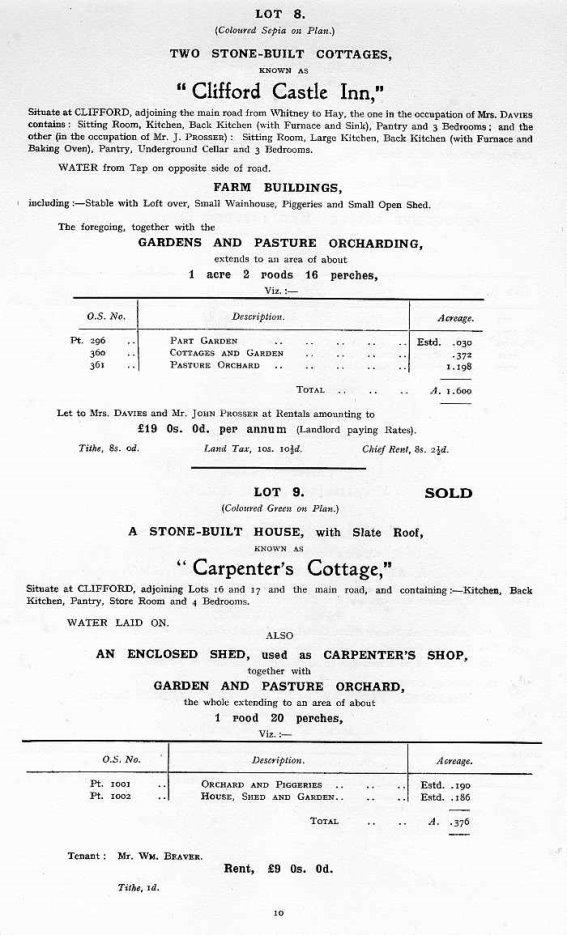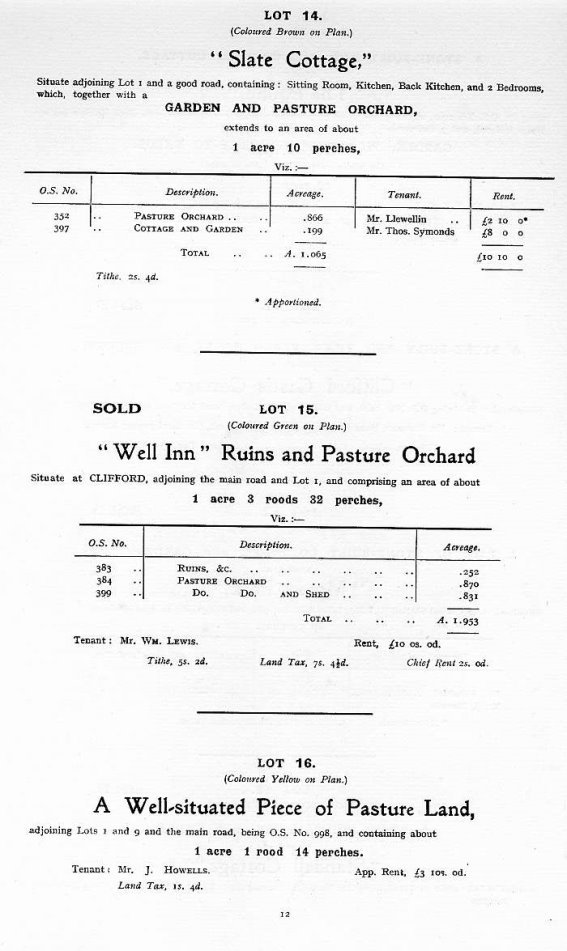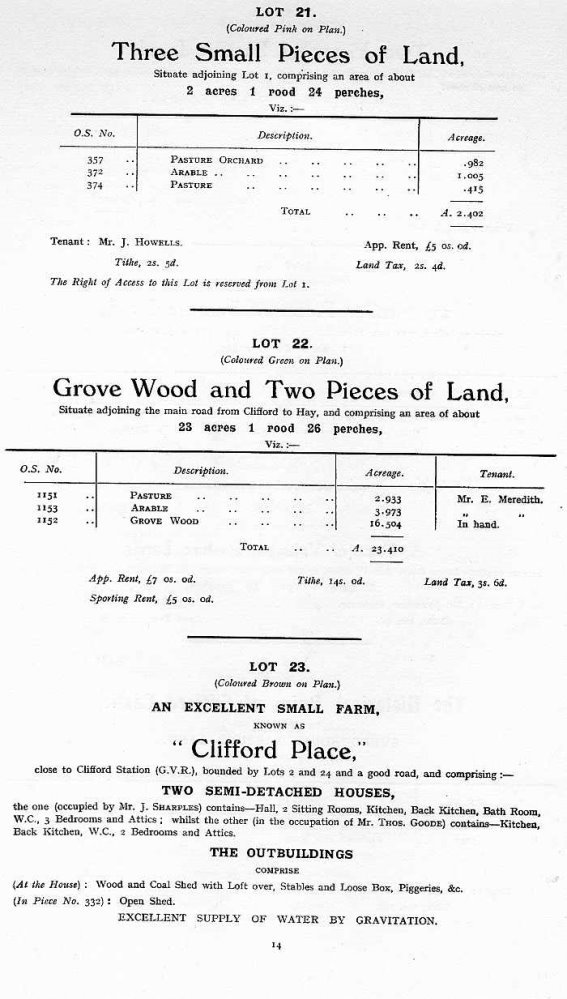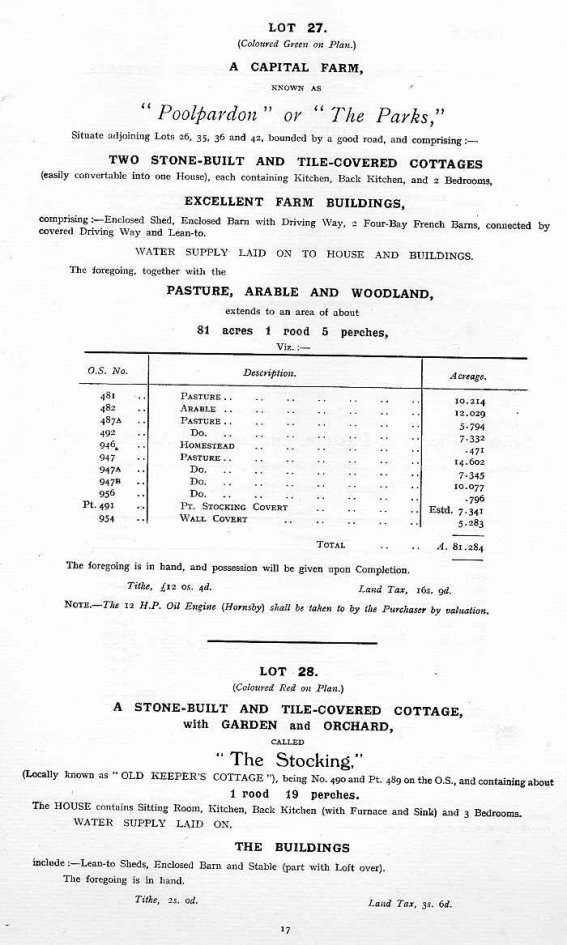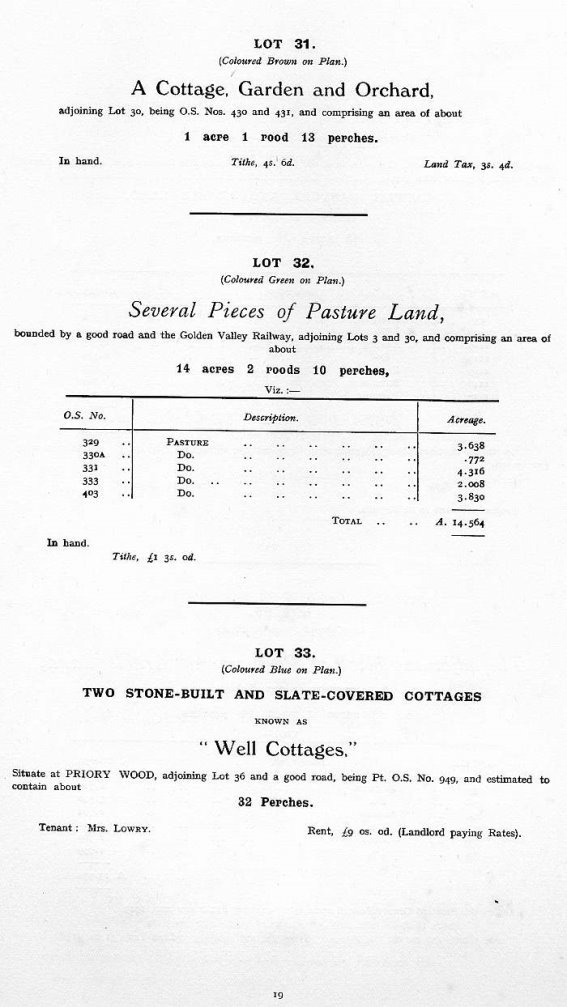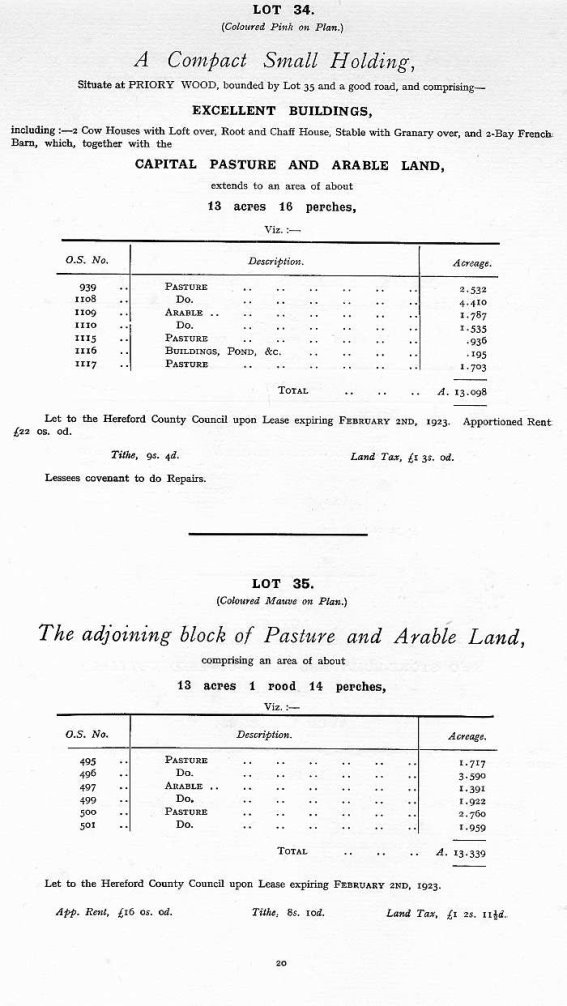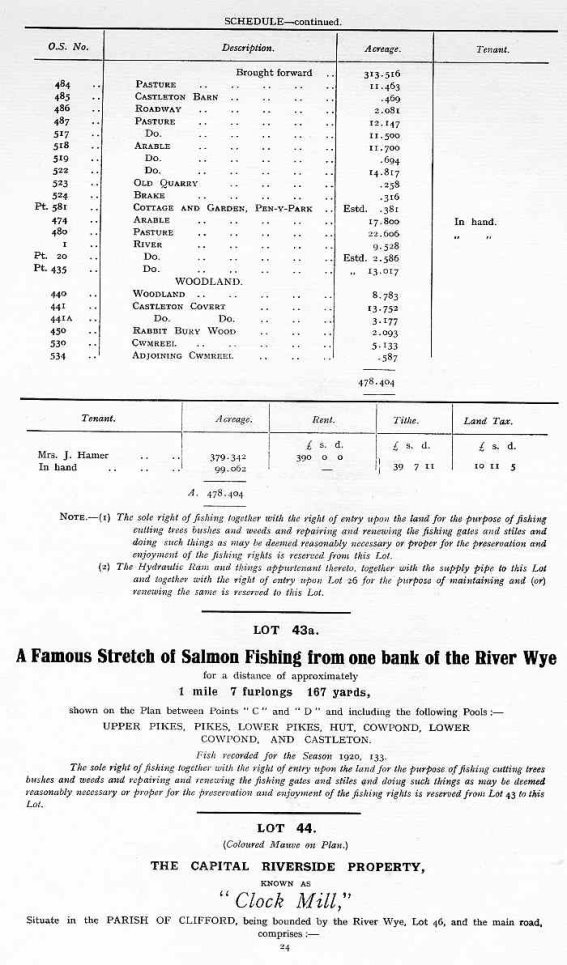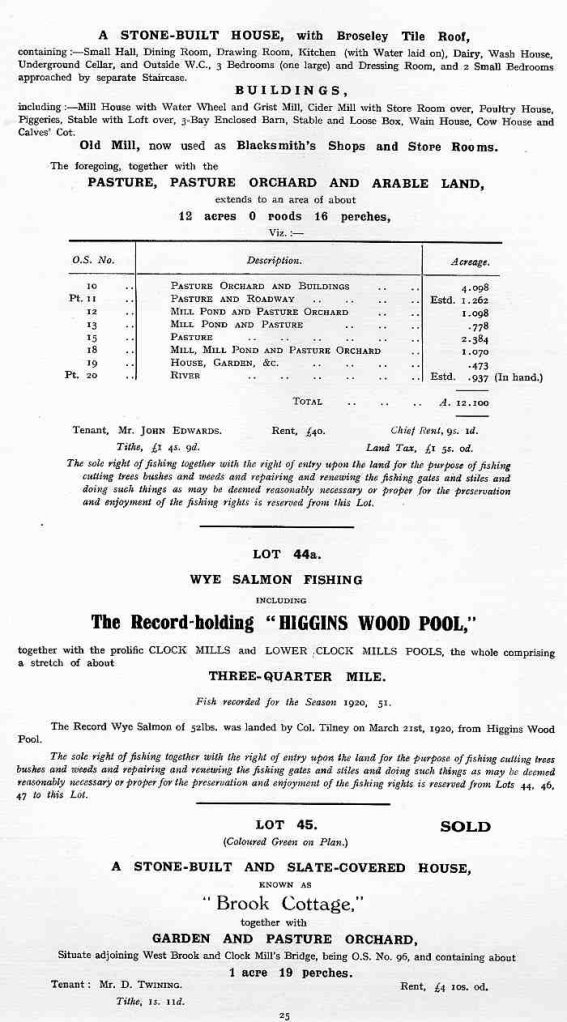 Observations:
None
---
Ref: rs_ewy_0320