| | |
| --- | --- |
| Held at: | Headland Archaeology Ltd |
| Reference: | EHPH10-002 |
| Source: | Original publication |
| Title: | The Search for Ewyas Harold Priory [season 2] |
| Place name: | Ewyas Harold |
| Date: | 2012 |
Guest Contribution: Introduction
This archaeological survey report is reproduced with the kind permission of Headland Archaeology Ltd to whom we are most grateful. The full report can be downloaded as a pdf file by clicking the link on the title page below.
Ewyas Lacy Study Group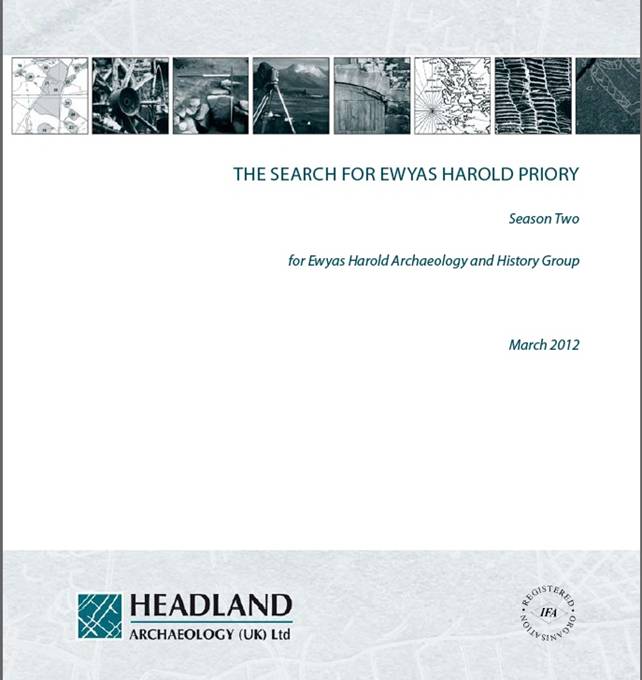 Report Summary:
A programme of archaeological research was carried out in and around Ewyas Harold in 2011. The research focussed on a small excavation of a former Norman church located at Dulas Court. The work revealed the footprint of three cell building comprising nave, chancel and a round apse. The round apse had later been squared off to extend the chancel. The project also undertook a conductivity survey adjacent to Ewyas Harold and the river Dulas, locating features thought to have been medieval fish ponds.
---
Ref: rs_ewh_0010