| | |
| --- | --- |
| Held at: | Herefordshire Record Office |
| Reference: | AB/28 |
| Source: | Digital Images |
| Title: | Cusop School Minute Book, 1907 |
| Place name: | Cusop |
| Date: | 1907 |
Description:
School Managers
Chairman, Mr C J Lilwall, Mr W H Larkin, Mr F Browning, Mr E F Cockcroft
School Attendance Officer, vacant.
Clerk, Mr Reece Morris, appointed in January.
Meetings only held in July.

Teacher, Mr T J White (salary £85 p.a.).
Meetings held monthly, January to July (except June).
March. Meeting with the Chairman of County Council. Agreed that the Council will accept responsibility for the school site and playground, its railings, hedges and gates if the Llydyadyway Estate relinquish all claims to the school site.


April . Above confirmed at an extraordinary meeting.
May. New additional Managers, Rev. J Long Price, Mr C E Tunnard Moore.
September. A meeting with no quorum.
November. A meeting with no quorum.
December. Meeting held.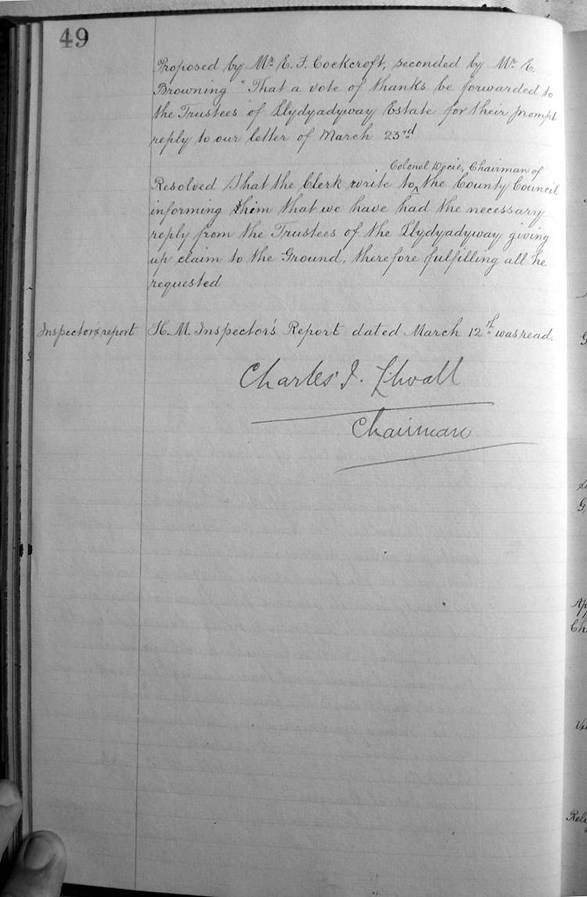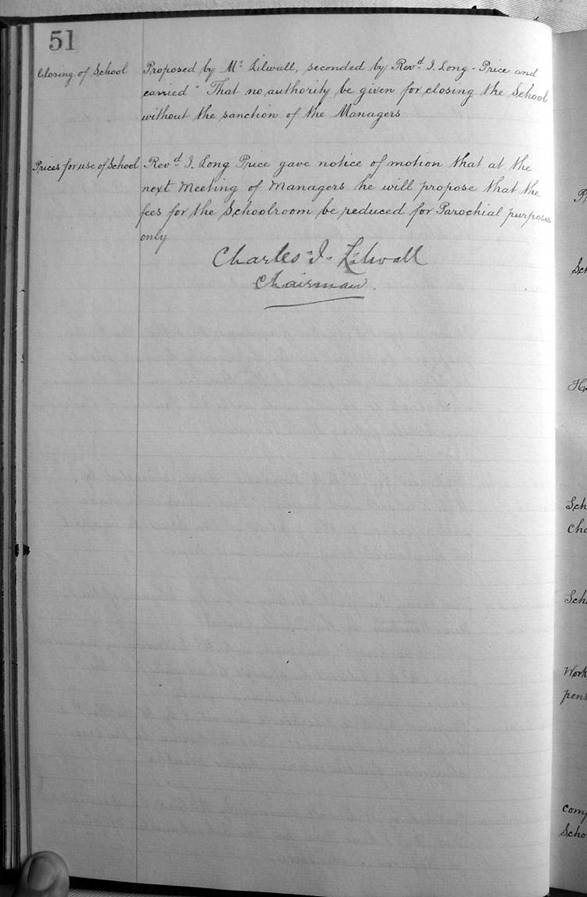 Observations:
For following year click here
For previous year click here
Click here for Cusop School Minute Book from 1901 to 1911
---
Ref: gc_cus_3017